Valmet Automotive from Uusikaupunki once had plans for a Saab 9000 limousine, but these were never realized and all they have left are designs, now in Valmet Automotive's archives.
Still, many around the world had the idea that "elongation" Saab 9000, and some of them have succeeded. On numerous Saab forums and websites we can see examples of these Stretched Limousine, and the last in the series is an example from China.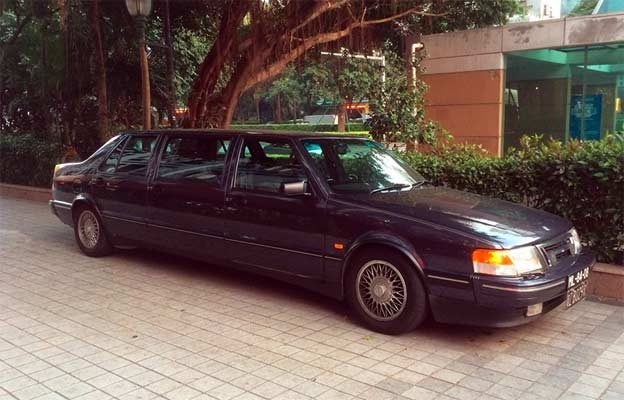 One such limousine was spotted in the Chinese special administrative region Macau  – A SAAB 9000 6-door limousine. This car is from Macau but is pictured over the border in Zhuhai, Guangdong province wearing cross-border license plates. These pictures come courtesy of a user from their Weibo account.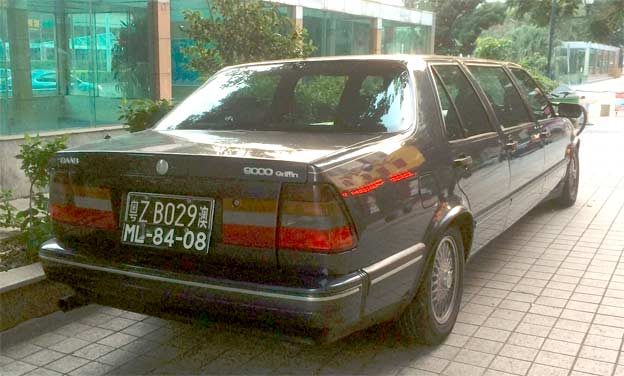 Saab 9000 Limo for Sale in Bangkok
And, as you can see, this is not just a Saab 9000 Limo, we found one more today in Bangkok. This 9000 Limo is advertised for sale in Bangkok.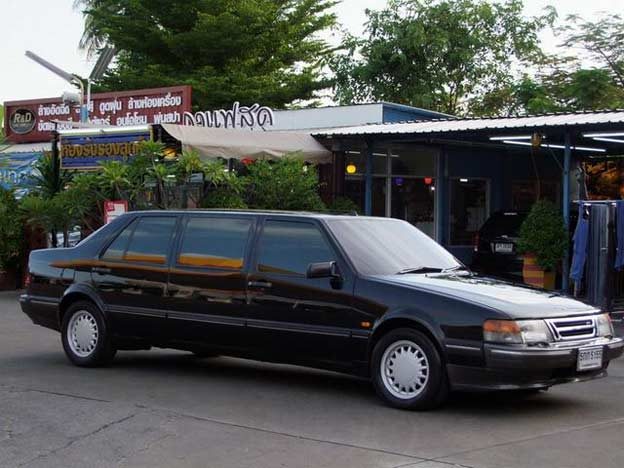 In the pictures, the car looks very well and is sold at a price of 499,000 Thai Baht, equals 13.194 Euros. Unlike the upper Saab limousine, this car has a 4-door, not six – and the interior is very luxurious: