Each and every year, the german Saab forum saab-cars.de organises three photo calendars. Traditionally, one is in colour, the second one is black and white, and the third has a new theme each year.
This year, it is about "New cars" – which to a Saab guy is anything since GM got involved. Then, there are nine different coffee mugs.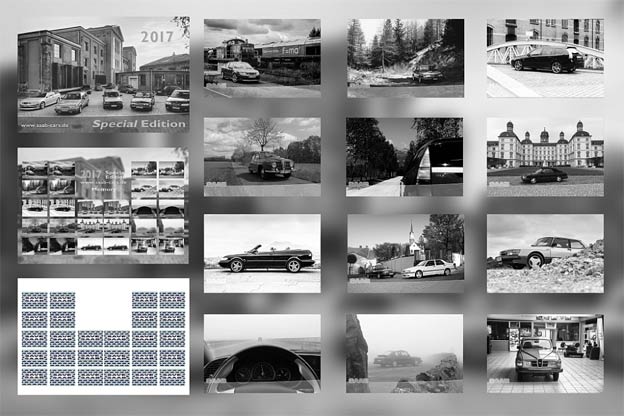 And limited art prints (only 99 copies!) celebrating the 30th anniversary of the Saab 900 convertible. Since the weekend, all these things and calendars can be ordered via partner Pixelfoto-Express. If you hurry, you get it before Christmas.