It's a SAAB Cars news online blog dedicated to all the Saab fans out there, around the planet – Saab Planet.
Our publication brings you the latest news, reviews, photos, spy-shots, tuning-styling news,  videos and every other little bit of interesting information from the SAAB planet. Our goal is to collect as much as possible Saab information and to make readers and to provide this information to Saab enthusiast  from around the World.
Saabplanet.com is in NO WAY affiliated or owned by SAAB AB or NEVS AB. SAAB is a registered trademark of SAAB AB.
If you would like to contact Saabplanet.com with suggestions, comments, corrections, errors or tips, please contact us.
Impressum
Goran Aničić – blogger, founder of SaabPlanet.com blog
For over 10 years, Goran Aničić has been passionately focused on Saab automobiles and everything related to them. His initial encounter with Saab cars took place back in 2003 when the first Saab 9-3 and sedan version were introduced. At that moment, he was captivated by the car's Scandinavian design logic and top-notch engineering, and everything that followed stemmed from that first encounter.
Later on, through his work at the editorial team of the Serbian automotive magazines "Autostart" and later "AutoBild," he had the opportunity to engage more closely with Saab vehicles. In 2008, he tested the latest Saab cars of that time, such as the Saab 9-3 TTiD Aero , Saab 9-5 Aero and Saab 9-3 Turbo X.
In 2010, as the sole blogger from the region, he participated in the Saab 9-5ng presentation in Trollhättan, Sweden. Alongside journalists from around the world, he got a firsthand experience of the pinnacle of technological offerings from Saab at that time.
Driven by this passion and his acquisition of his first Saab in 2014, a Saab 9-3 TTid which he still owns today, Goran Aničić created the independent blog SaabPlanet.com, entirely dedicated to Saab automobiles. Since then, he has become the owner of another Saab – a Saab 9-3 Aero Griffin from the series of the last assembled Saab cars from the Trollhättan factory.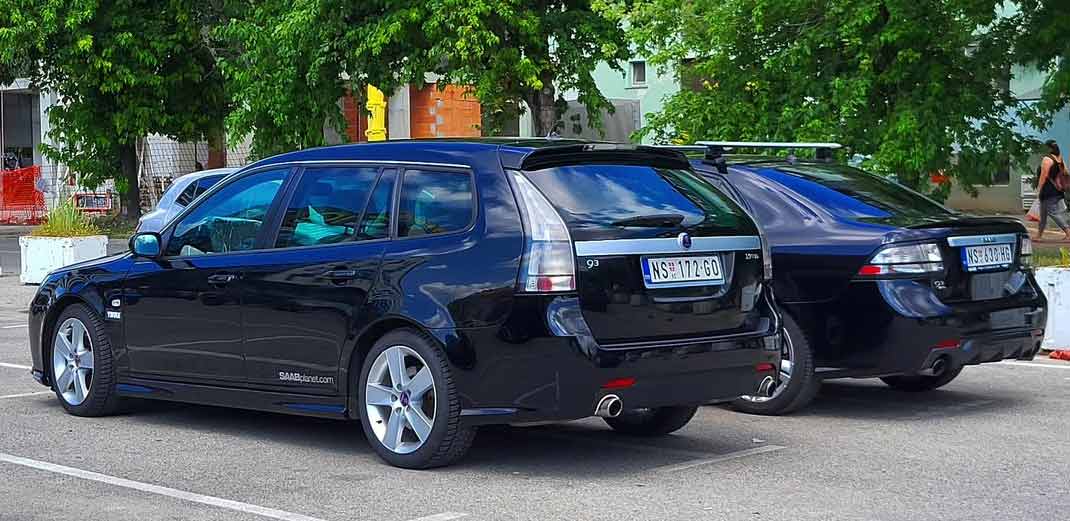 He is the founder and editor of the computer e-zine "Personal Magazin," a prominent electronic magazine dedicated to advanced PC usage. He later served as the chief and responsible editor of the localized edition of the American PC Magazine, and a regular expert contributor to IT magazines like "Ekonomist / Ebit," "Internet Ogledalo," "Taboo o svetu marketinga," "Auto Start," "FHM," AutoBild, and "Mobi." Currently, he holds the position of a web editor at the largest regional publishing house, Color Press Group.
Editorial Stuff
Complementing the passion and dedication of its founder, Goran Aničić, SaabPlanet.com owes its existence and growth to a team of equally enthusiastic individuals. These contributors bring their unique perspectives and expertise to the blog, fostering its comprehensive coverage of Saab automobiles. Together, they share the collective goal of keeping the Saab spirit alive through insightful articles, reviews, and engaging content, making SaabPlanet.com a vibrant hub for Saab enthusiasts worldwide.
This is a list of authors and all those who have contributed to this blog and its content in some way: