Here's another interesting story from the history of the Saab company. Through history of brand, Saab cars has been used by police units in many countries around the world.
Just yesterday we shared the story with readers on the use of Saab vehicles in the Kingdom of Oman Police Forces. And today, here's another interesting Saab police story from USA.
According to the available data, Saab as a police vehicle in America are used only in two cities. The resort towns of Vail and Aspen used Saab sedans and hatchbacks (900, 9000, 9-5…) as their standard patrol car for over 25 years.
Aspen Police featuring this shot from the1983 Saab APD ski team, with Jim Loyd, Rob McClung, John Goodwin (driving the Saab), Greg Sebaly and Terry Quirk.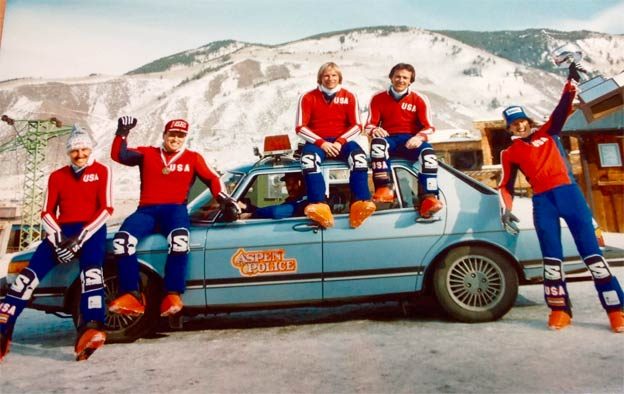 As they have been preparing for the future of the Aspen Police Department, they have been looking back though the years, with the help of lots of previous officers, such as this photo from former officer Greg Sebaly.
If you have historic photos that feature the Aspen PD in any fashion, send to Aspen Police. and how they themselves say, Saab cars missing them much: "And oh, we do miss those sweet Saabs!"
2006, the Aspen Police department had failed to meet its goal of reducing its greenhouse gas emissions by 1 percent below baseline, partly due to switching fl eet vehicles to Volvo sport utility vehicles instead of Saab 9-5 sedans. It was last year, when the unit had in their possession Saab vehicles.
The Aspen Police Department – Protecting the Wild West since 1880.