This 1978 Saab 99L converted to 99 EMSthat's said to be "without defects" despite having racked up 53k miles (actually, KM-counter has stopped so correct mileage is uncertain) over the past 39 years or so.
Condition does look to be unusually good throughout, and this pleasant factory Lagoon Blue B10 always works well on 99's. The seller says it's been dealer maintained, and sale includes a large collection of receipts. Find it here on benzina.no in Norway for 8,000 euros (-$9,392 USD today).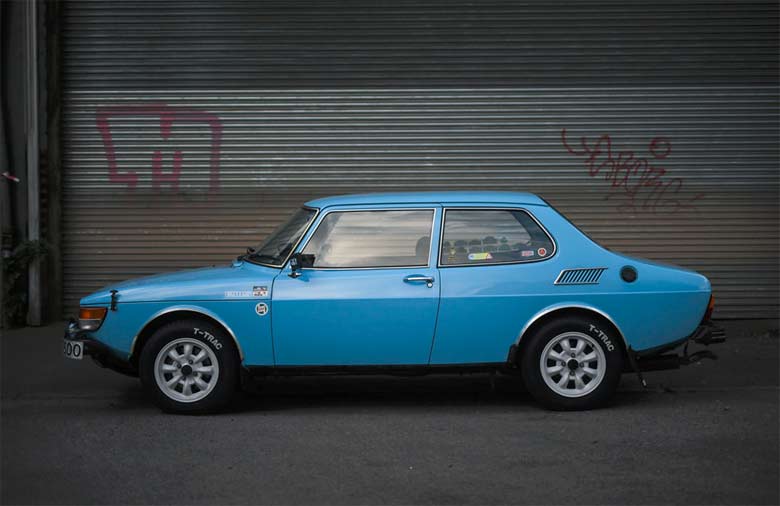 According to the salesman of the car, "This car was imported from Sweden in 2008, converted to 99 EMS in 2012, and prepared for historic rally.
This Saab has almost no rust. The Swedish mechanic who built the car to EMS says he has never worked on such a nice unrestored 99 before. It has only been driven in the winter on snowy roads and lake driving – never on salted roads."
Paintwork looks like factory code Lagoon Blue B1 (was only delivered in 1978 on the 99), and appears to be holding a decent blue shine. Inside, perfect blue interior looks similarly well preserved. Velour seating fabrics don't show much wear, and carpets peeking under the rubber mats seem to be pretty good as well. The original driver's seat has been removed, but the RECARO sports seat is located on the original mounts with all adjustments intact. The back seat is in – no stains or scratches.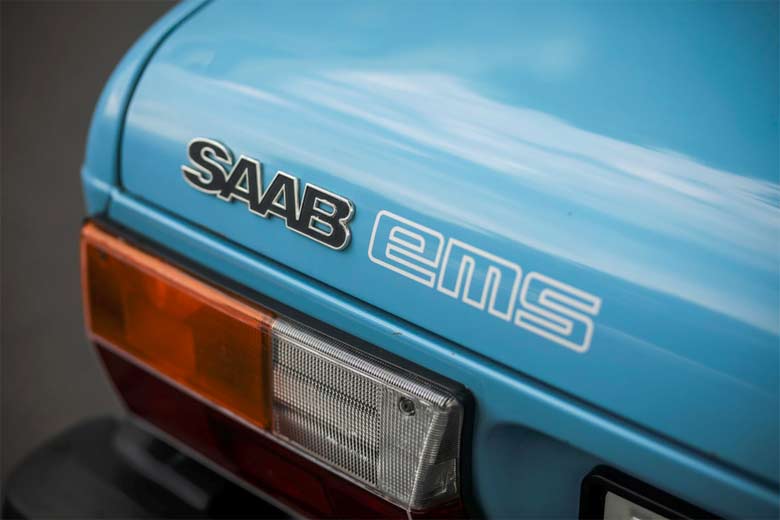 Pop the hood, and you'll find a 2.0 litre Saab EMS engine that puts out a respectable more than Originally 116 horsepower, build in Sweden by former race mechanic and SAAB factory mechanic Johan Josefsson.
Contact seller via this e-mail