The Saab 900 is the company's most recognisable line of cars. Produced between 1978 and 1998, the Saab 900 was sold in many variations over the course of its lifespan. The cars can be grouped broadly into two generations, simply called classic and new. Each generation differs in body style, number of doors, engine, and performance capability.
It is important for buyers to learn some methods for choosing the best used Saab 900, as the newest model was produced in 1998. In addition to obtaining a vehicle history report, there are several factors specific to the Saab 900 that buyers should consider. These include the gearbox, convertible top, turbo, and body rust.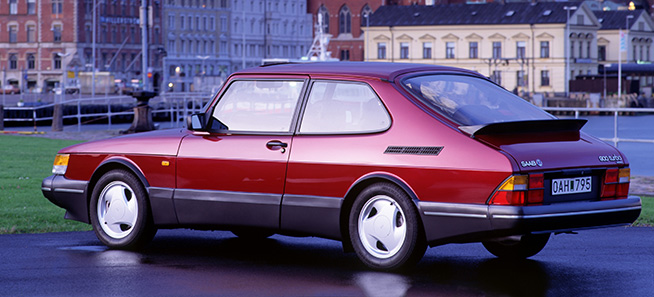 Saab 900s can be purchased from dealers and private sellers. Check classified advertisements and online sites like eBay to find used cars. With a bit of patience, buyers can find a Saab 900 in excellent condition that can provide many years of driving.
Types of Saab 900
With a line that stretched across two decades, the Saab 900 underwent a number of changes. The first step in choosing a car is deciding on which year to buy. Learn more about the classic and new generations of the Saab 900 to look for cars with the most desirable features.
Classic Generation Saab 900
The classic generation of the Saab 900 was produced in 1978. There were several models available initially, including the GL, GLS, and GLE.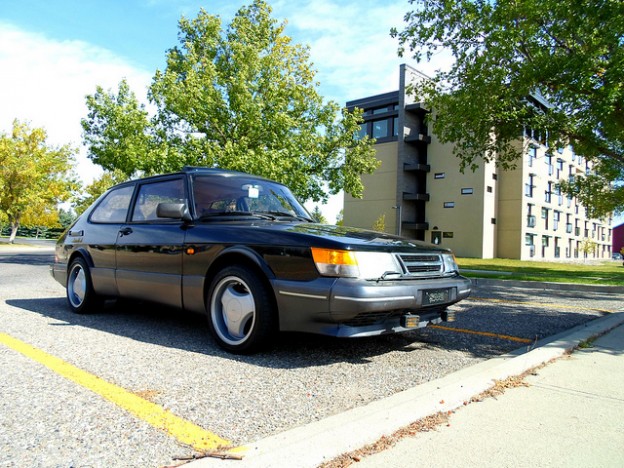 1978 to 1980
The GLS added twin carburettors to the basic design of the GL for more horsepower, while the GLE also incorporated a fuel-injected engine for the most power of the three. A Turbo model was released shortly after, which had significantly more horsepower than even the GLE. All of these models were produced in three and five-door hatchback styles.
1981 to 1985
1981 saw the introduction of a four-door saloon. In 1982, the Saab 900 turbo-charged model was equipped with Saab's Automatic Performance Control, which improved overall performance and provided a greater degree of control over the boost pressure. A new model of the Saab 900 was released in 1984 called the Turbo 16 Aero, which contained a 16 valve DOHC B202 engine that gave it more power than its predecessors.
1986 and 1991
One of the most notable additions to the original Saab 900 series came in 1986 with production of a convertible model. These cars were designed on the three-door hatchback version of the basic Saab 900 and had a 16 valve turbocharged engine. In1991,, the convertible models were given a fuel-injected 2.1 litre engine.
1987 to 1993
1987 saw the addition of new headlights and a front grille to all Saab 900 models, as well as redesigned bumpers. All 8 valve turbo engines were replaced by 16 valves in the late 1980s, and anti-lock brakes became standard in 1990.. From 1991 onwards, the classic generation Saab 900 had redesigned seats that had previously been sold on the company's 9000 model. The classic generation ended in 1993.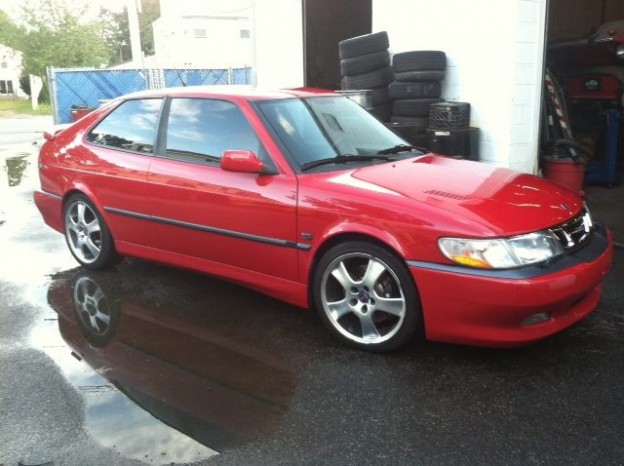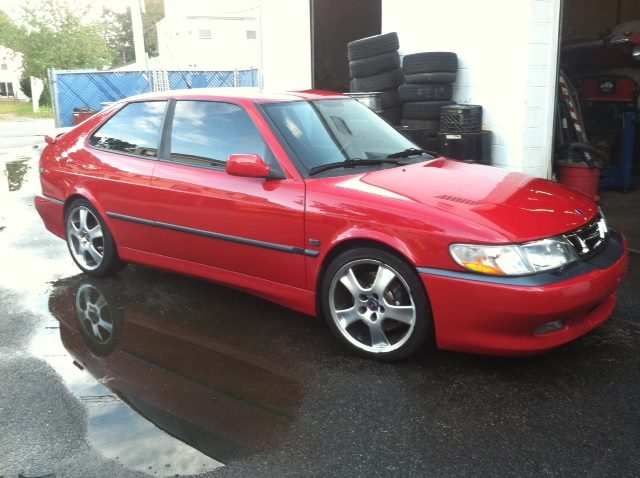 New Generation Saab 900
The new Saab 900 generation,, sometimes called the GM900 or NG900, featured a redesigned body and several other improvements. The new generation started immediately in 1994,, after the end of production of original models. The basic NG900 was produced with a choice of three 16 valve engine types. These included 2.0, 2.3, and 2.5 litre designs.
There were three variants of the basic NG900, including a 900 S, 900i, and 900 SE. The first two have standard four-cylinder engines, while the 900 SE had a turbocharged four-cylinder engine. Convertible tops remained an option for models in the new generation.
Used Saab 900
Due to the age of Saab 900s, buyers should be familiar with some of the common problems that exist for the cars. It is also important to obtain a vehicle history report on any car before buying. Buyers may also choose to take the car to a mechanic for a buyer's inspection.
Inspect the Parts
Some parts and components of Saab 900s are likely to wear out more quickly than others. In many cases, the lifespan of a part can be predicted based on repairs to similar models. Try checking the mileage on the car to determine the likelihood of repairs. The following table offers information on key parts of a Saab 900 and their likelihood to wear out.
Saab 900 Part

Description

Gearbox
One of the most common problems on Saab 900s

Automatic transmission with turbo engines tends to fail early

Repairs can be expected between 150,000 and 200,000 miles

Beware of whining noises while in certain gears or a failure to engage

Turbo
Most last around 120,000 miles

Water cooled turbos typically last longer than oil cooled versions

Head gasket
Check for signs of water or oil leaks from the cylinder head

Replacements can require many hours of work and are therefore costly

Body
Saab 900s tend to develop rust in predictable areas

Check wheel arches, the petrol gas cap, and the bottom inside of doors

Convertible roof
Examine the cover material for tears and worn areas

Roof should extend and retract smoothly

Unusual noises during movement indicate a need for expensive repairs
Although many expensive problems can be identified by any buyer, it is best to have a professional mechanic perform a full check of the Saab 900.
Perform a Buyer's Inspection
An important step when purchasing a used Saab 900 is to take the car to a mechanic for a buyer's inspection. An honest seller should allow buyers to take the car to any mechanic in the area for an independent check. Most mechanics charge a fee for this.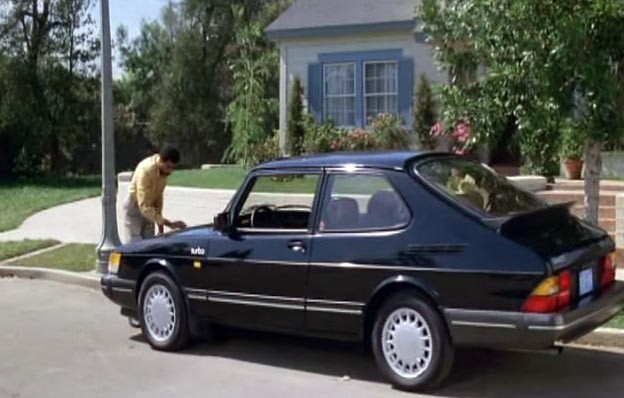 Find the True Market Value
The true market value of a Saab 900 indicates the highest price that buyers should pay for a model. This figure is determined by recent sales of similar cars, so it is always current with the market. The true market value for a Saab 900 can be obtained through online resources.
Obtain a Vehicle History Report
Before considering the purchase of any used car, it is important to obtain a vehicle history report. This includes details about the car, including the number of owners it has had, its mileage, and any damage to the car from accidents. The following table lists some of the most useful pieces of information that can be obtained through a vehicle history report.
Report Detail

Description

Odometer
Shows the recorded mileage across the car's history

Can reveal odometer rollback

Rental
Indicates that the car was used as a rental vehicle
Number of titles
Reflects the number of owners the car has had
Salvage
Indicates if the car has been given a salvage title or placed in a salvage yard
Accident
Lists reported accidents and any damage to the car
Total loss
Shows if the car has been written off as a total loss by the insurance company
A vehicle history report can sometimes be used to negotiate a price for a Saab 900. If problems are revealed on the report that the seller has not listed, it may be possible to ask for a lower price.
How to Buy a Saab 900 on eBay
A number of Saab 900s from the model's production history can be purchased from sellers on eBay.. To find these cars, begin a keyword search from the home page. For example, enter "1995 Saab 900&" to see all listings on the site tagged with those terms. You may refine listings by adding other terms, such as a transmission type.
Review Item Listings
Review item listings closely before committing to a purchase. Most sellers provide a detailed description of the Saab 900 along with photos from multiple angles. A specification sheet may also be included in the listing. Look for this to gain information about the technical aspects of the model being sold.
Seller Feedback
Sellers on eBay have a feedback rating that can be used to determine their reliability on the site. Consider this information along with the number of completed transactions to find the best sellers. Leave your own feedback at the end of the transaction to inform future buyers about your experience.
Conclusion
The Saab 900 was one of the company's most popular cars and remains sought after by many buyers. Produced between 1978 and 1998, the Saab 900 underwent several changes to its design during its lifetime. The cars can be broadly separated into two generations. The first lasted until 1993 and the second until production ceased in 1998. Consider the many types of Saab 900s available, including convertibles, to find the most suitable car for a buyer's needs.
Due to the age of Saab 900s, buyers should familiarise themselves with some of the parts that are likely to need repairs. Gearboxes are one of the most notorious parts to wear out, especially on turbocharged models with an automatic transmission. Check for any unusual sounds while changing gear or difficulties engaging certain gears. If the car has a convertible top, ensure that it can be raised and lowered smoothly.
Compare eBay sellers to find Saab 900s in the best condition and at the best price. Patient buyers can find a good quality Saab 900 that can be driven for many years to come.
source; eBay