here's another great historical photos from the archives of theValmet Automotive company, which has for many years produced various Saab models.
A wonderful color shot from the Uusikaupunki plant showing the body shop in 1973. The Saab 96 looks absolutely gorgeous: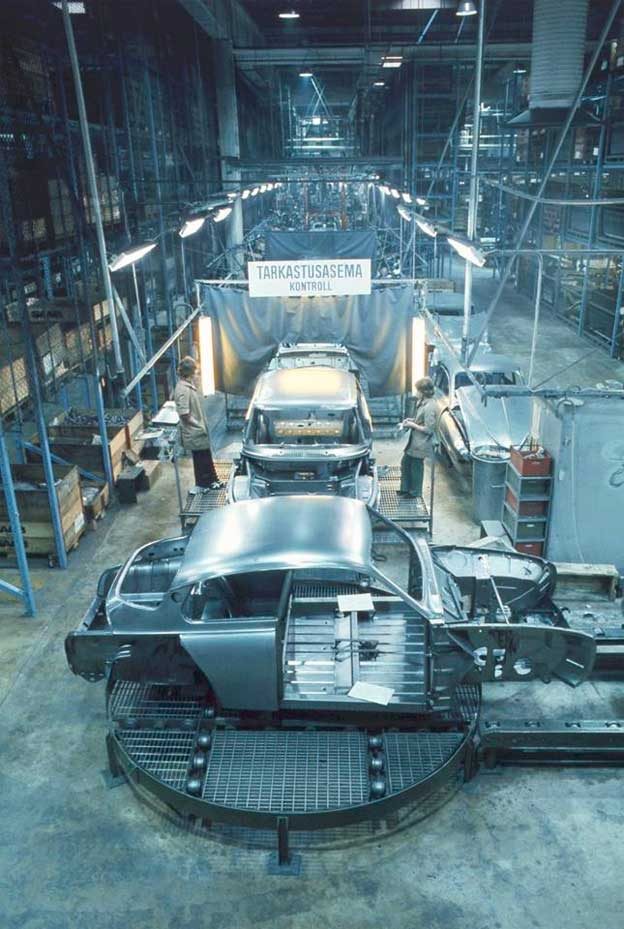 On January 8, 1980 the very last Saab 96 was completed at the Uusikaupunki plant.
It's time for celebration! 47 years ago today, on November 13,the first car – a Saab 96– was completed at the Uusikaupunki car plant.