Maarten van Hemel founder and owner of a small dealership that sells only cars that have a story behind them. That is why his car show in the Netherlands is called "CarStory", because cars with a soul are sold at that place. And, right one such car with a soul was listed last week for sale – a real, rare red pearl – Saab 96 V4.
This beautiful Saab 96 V4 was fully restored almost 10 years ago, after more than 40 years of faithful service as a daily driver. It looks really beautiful, partly because of its deep red color with chrome accents. Ready for many years of driving pleasure.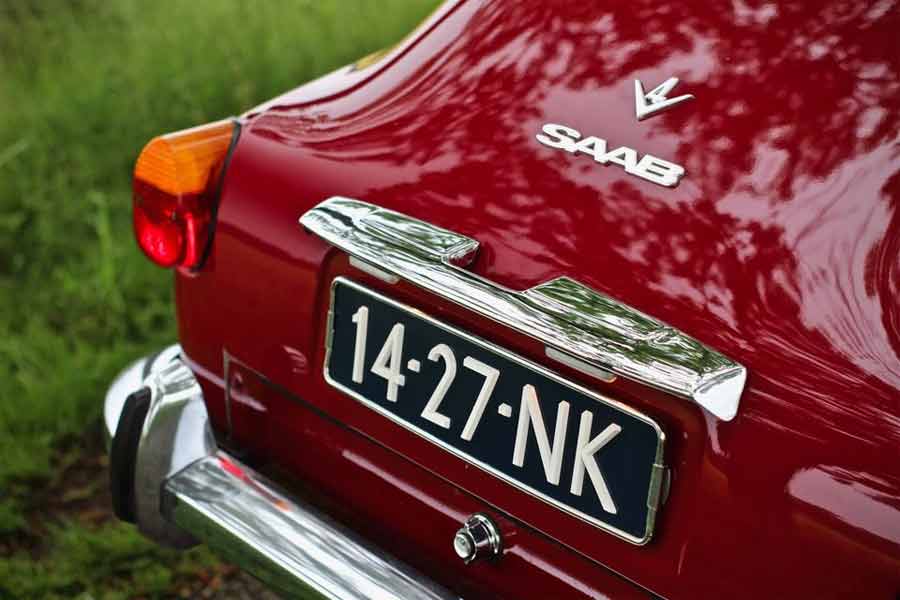 To start with, what a beautiful color scheme, the Saab really shines. The color matches the 96 perfectly: it is classic and at the same time contemporary, sporty and elegant with the chrome finish all around. And, according to the seller, This is an original Dutch delivered and well-maintained Saab car with a nice history.
In 1970 (already 51 years old) the car was handed over to the first owner who drove it for almost 30 years, namely until 1999. After all these years of dedicated service, the 96 gave way to another car, after which it changed owners twice more, but it has certainly been on the road for 42 years without stopping … which you will admit is a pretty great achievement!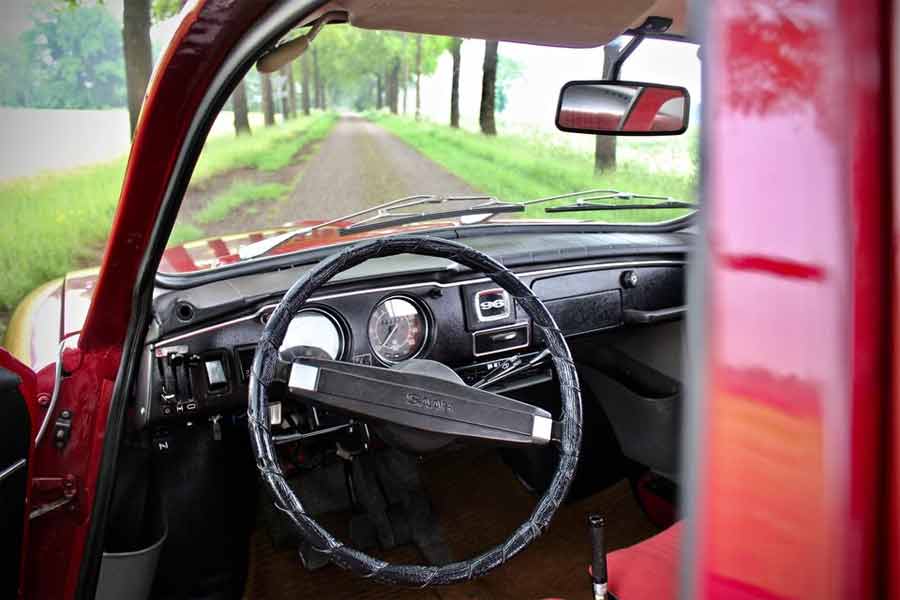 The car then needed some restoration and luckily all the time was taken for this by a classic Saab enthusiast. All of the above is reflected in his very tidy condition;very hard, no rust and technically in excellent condition.
About ten years ago, the enthusiast completely restored the car and started working on it slowly. No rush, that's actually the definition of a classic. As a result, he has included every corner and is therefore very nicely restored. The inner fenders have also been removed and completely painted, so there is no bad and sloppy work done.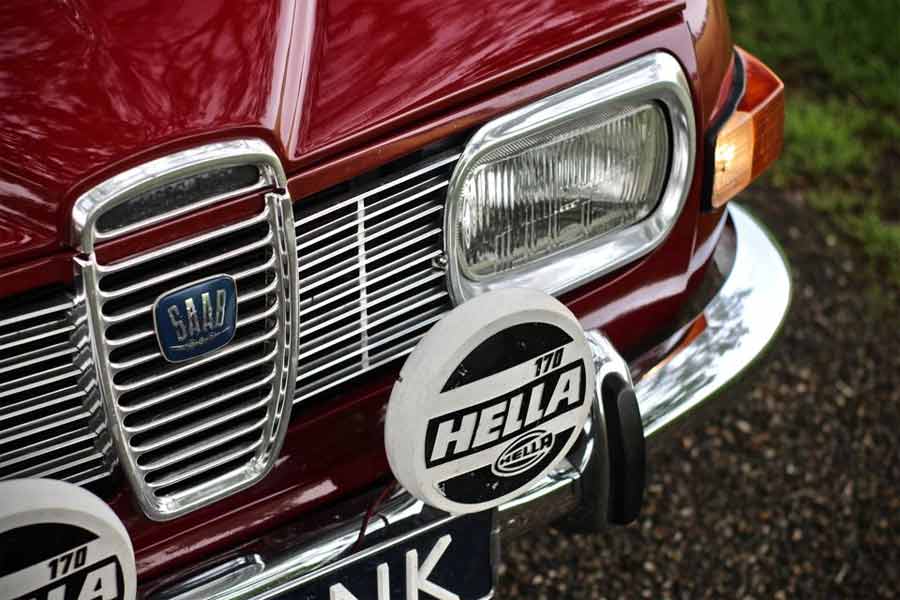 After a complete restoration, the owner who did the restoration came across a classic VW Transporter who wanted to buy and fix it, and in order to be able to buy this car, Saab unfortunately had to be sold. Today it is in the hands of a passionate Saab enthusiast and in the meantime entitled 'collector', he does not necessarily have to leave, but can make room for another nice classic car.
The engine runs very well, gives a lot of power and sounds great because of the Simons exhaust system. A Weber carburettor has been chosen for better ignition and nicer idle. The MOT runs until 08/2022. This beautiful Saab 96 is ready for interested customers, and many years of driving pleasure await those customers! For such a well-preserved and tidy classic car, the price is not too high – € 8.499.