This 2008 Saab 9-3 Turbo X SportCombi is one of 135 ever imported wagons to the United States and features a turbocharged 2.8-liter V6 paired with a six-speed paddle-shift automatic transmission and XWD all-wheel drive (Haldex Generation Four). Finished in Jet Black Metallic over a black leather interior, this example was ordered new with the Touring (Bose sound system and XM Radio) and Cold Weather package (Heated seats).
This Turbo X is located in Scottdale and its current owner intends to sell the car, And as he says – for the uninitiated – If this is your first time seeing a Turbo X for sale, please take a moment to research some articles and videos. This was Saab's one and only attempt at making an S4/M3 type high performance vehicle before the company was sold off from GM.
This car has one of the best all wheel drive systems, and a torquey turbo V6 with an amazing exhaust soundtrack. OEM Saab is still in business, and replacement parts can easily be purchased online or from a Cadillac/Buick dealer where many parts were shared.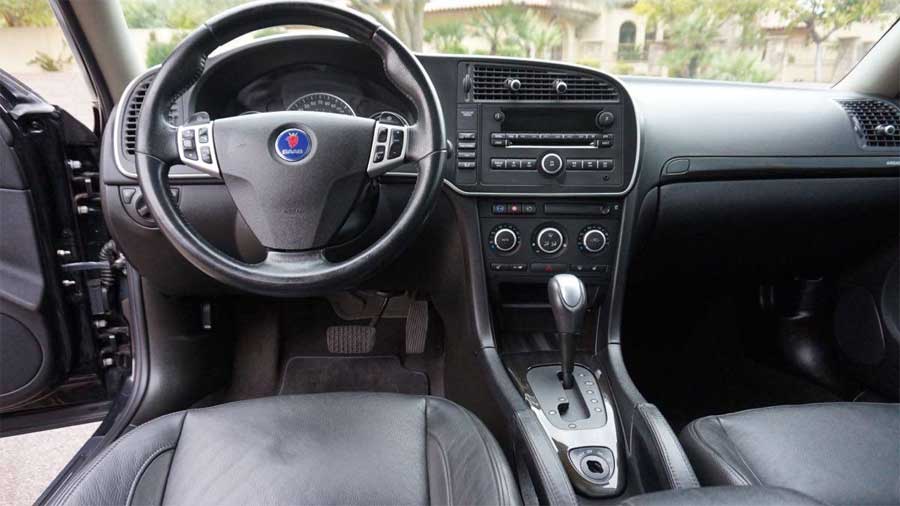 A West Coast zero weather Turbo X
This is a West Coast zero weather car with no rust and always garaged. The Current Owner is the 3rd owner and it was purchased from the Bay Area in California, where it still had a extended warranty from Dirito Brothers Walnut Creek. The second owner purchased it CPO. Approximately 65K+ miles were spent in CA, the remaining 30K+ in Scottsdale Arizona.
Overview of the Turbo X's condition
Clean CarFax, no accidents, clear title in hand. "Religious" oil changes, maintenance, and service. Seller has a whole Google album with 200+ additional pictures for reference – you can send message to him for the link.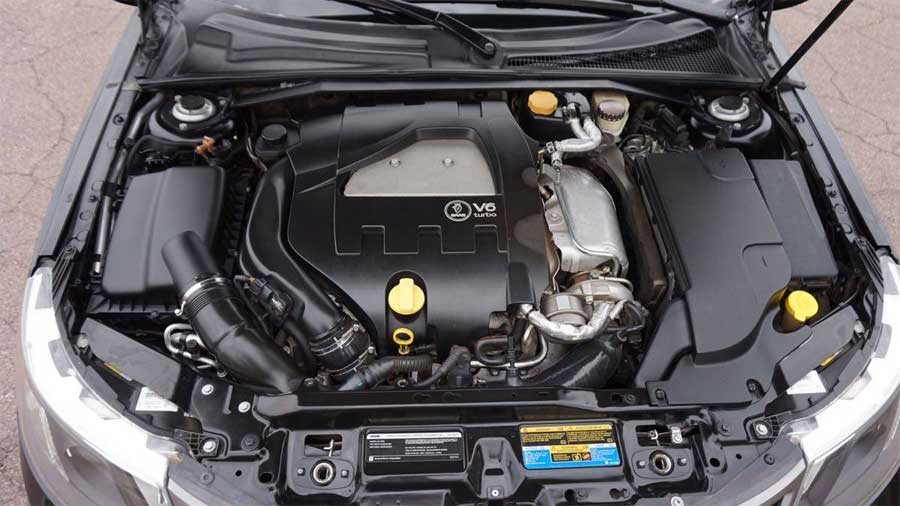 Please notice the repair history in the pictures below, including a full XWD fluid service. And below, here's an overview of the car's condition:
Suspension – Full suspension overhaul, removing the troublesome and harsh riding adaptive rear shocks and replaced with OEM+ style Bilstein B4 shocks and a combination of OEM springs. A strut tower and chassis brace are included.
Brakes – Upgraded with EBC Red Stuff pads, StopTech slotted rotors, and ATE brake fluid.
Engine – Vtuner Stage 0 Tune (320hp/400+tq, 0-60 in <5, 1/4 mile in the 13's), DO88 Intercooler, DO88 Turbo Inlet, Genuine Saab Downpipe, Denso Iridium plugs, and Bosch Ignition coils.
Exterior/Interior – Recent paint correction and ceramic coating. Car has never been to a car wash and has always been hand washed with Chemical Guys and CarPro detailing products. The interior leather has been conditioned every three months.
The overall condition of the car is far above average
The overall condition of the car is very good and looks like it has about half the miles. Note there are typical AZ rock chips on the bumper and windshield and nicks/scratch on the rear from loading cargo. Tires have the lower end of 4/32's as measured by Firestone earlier this year.
Overall this car has been a joy to drive and the owner got tons of positive comments from car guys and from strangers asking what it is – it will be missed. Don't mind some of the upgraded parts as this car drives twice as well as it did from the factory while retaining the OEM feel. The suspension is sporty yet balanced, the brakes are crisp and progressive, and the engine has the same mid range power as a C7 Vette.
The reason why the current owner sells the car is that he got a new job where his commute is three times longer and He will not be able to keep the miles down like He has for the past five years. Please feel free to reach out him with any questions (Contact: Brock Dezelon, Scottsdale AZ).
For starters, the owner is asking $13,999 for this rare and well-maintained Saab Turbo X.