A McLaren 650S Spider was left almost destroyed after crash in London with Saab 9-3 Convertible.
It is understood that the supercar, which was brand new and registered in Monaco, was turning right at traffic lights when the two vehicles collided on Saturday evening.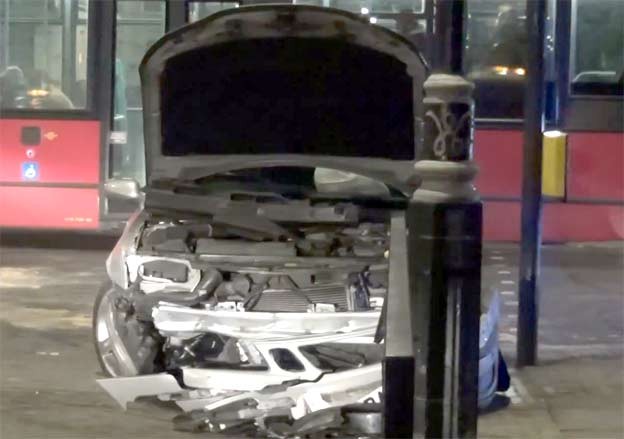 No injuries to drivers. The Saab appeared to be considerably less damaged than the supercar.
The supercar then spun around as a result of the impact, the wreckage showing a bonnet almost completely folded and the front of the car left crumpled and smashed.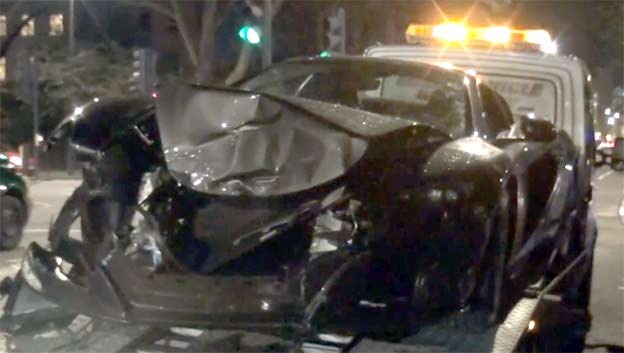 The McLaren was left virtually destroyed after the crash, which saw the bonnet almost fold in on itself.