If you didn't know, "Twinned cars" are basically the same under the skin, but are sold under different brand names and marketed as unique vehicles. Such was the case with the Cadillac BLS, which GM has recompiled for the European market from the Saab 9-3. Following the sedan variant, at the end of 2007, GM also announced a caravan version of the BLS – Cadillac BLS Wagon, which was actually a dubbed Saab 9-3 Sportcombi.
It took only 104 years, but Cadillac has its first wagon—in the form of the handsomely proportioned BLS Wagon. Some of you may remember the sedan BLS version as the first Cadillac to share its guts with the Saab 9-3. The wagon was the second. And since it's essentially the same vehicle underneath, it shares the sedan's four turbocharged engines, which include a 150-hp diesel and a 255-hp unit.
GM were then offered Five- and six-speed trannies, such as a DVD NAV system and Bluetooth, just in case planning is planning to move to Sweden and need the comfort of modern technology. No U.S. edition was planned, but the Wagon version arrived in Europe later that year. Turbos was strapped to all the engines that offered in the new wagon. A six-speed manual gearbox is offered, as was a six-speed automatic and a five-speed automatic, depending on engine choice.
In addition to its wagon back, the BLS Wagon was got fog lamps, a wide air intake, and LED lighting for its center high-mounted stop lamp. Inside, a leather steering wheel framed the gauges. Available options ithen ncluded a DVD navigation system, Bluetooth, and steering-wheel audio controls. Starting in 2007, the BLS was sold in the Middle East, Mexico, South Africa and South Korea.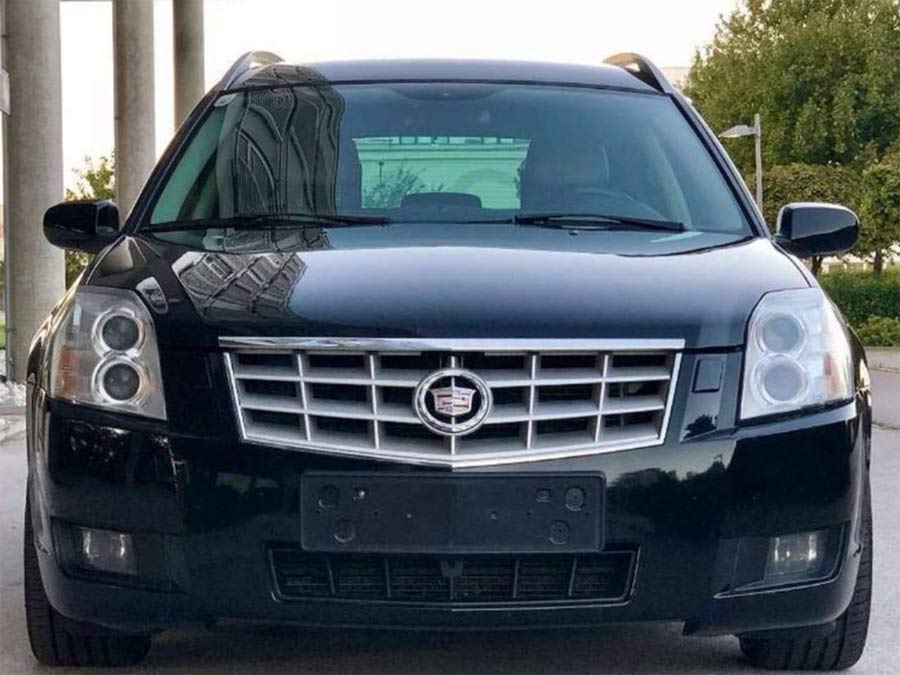 Sales of the first Cadillac wagon began at the end of that year, in the fourth quarter of that year. The car was then offered with four packages of equipment – Business, Elegance, Sport and Sport Luxury, while the bioethanol variant (2.0 liter turbocharged engine with 200hp) was found at dealers only early next 2008. The basic Business suite of equipment was already rich enough and included (among other things) 16-inch alloy wheels, electronic stability control, six airbags, a trip computer, a three-spoke leather steering wheel (with radio controls), Cruise Control, air conditioning, audio system with CD player and seven speakers.
Like the BLS sedan, this Wagon was based on the Saab 9-3 which means it had front-wheel drive (both Cadillac and Saab were part of GM). The biggest novelty then was the new Twin-Stage Turbo diesel engine, with a displacement of 1.9 liters, which has 132kW / 180hp at 4000rpm and 400Nm of torque at 2000 rpm.
The same engine is found in Saab models called TTiD, and is characterized by an exceptional power-to-volume ratio (almost 100hp per liter of volume), elasticity (300Nm is available at 1250 rpm), frugality and environmental friendliness (the engine is then already complying with Euro 5 standards, which came in 2009). It was the brand's first turbodiesel variant.
BLS production reached 3,257 in 2006 and 2,772 in 2007. Production ended in 2009. Cadillac sold just 7,356 units of the BLS in sedan and wagon variants from its launch through 2008. The BLS sedan was launched in spring 2006, while the wagon version was launched in late 2007.
Even today, in Europe, on used car sales sites you can find the BLS Wagon, the autoscout24 has just 12 pieces, and their price ranges from €4,000 to €15,000 which has a current 20.000 km on the clock.
"The BLS was developed for luxury customers, with particular attention to the demands of the European and other international markets," said Jim Taylor, who at the time was Cadillac general manager. "BLS is an important addition to our Cadillac portfolio, and it provides a critical entry with which to grow our business in key international markets. The distinctive styling will attract customers daring to be different."