Peter Franken has invested a lot of effort, work and money in his Impressive Saab 9-5 called "Widebody".
His Saab 9-5 from 2007 actually a combination of Saab 9-5 and 9-3. The front is from a Saab 9-3 Aero MY 2008, Sideskirts from 9-3 Aero. Also, the rear bumper is plastic weld with Saab 9-3 Aero with Hirsch Diffuser.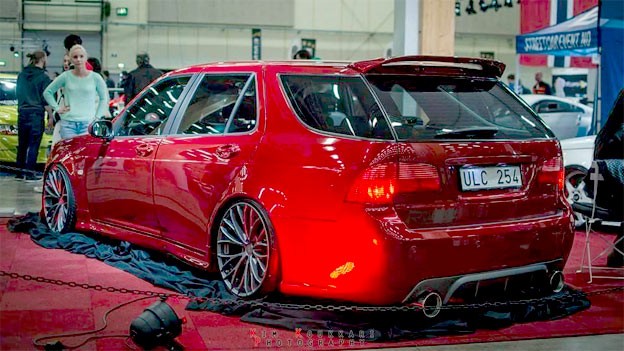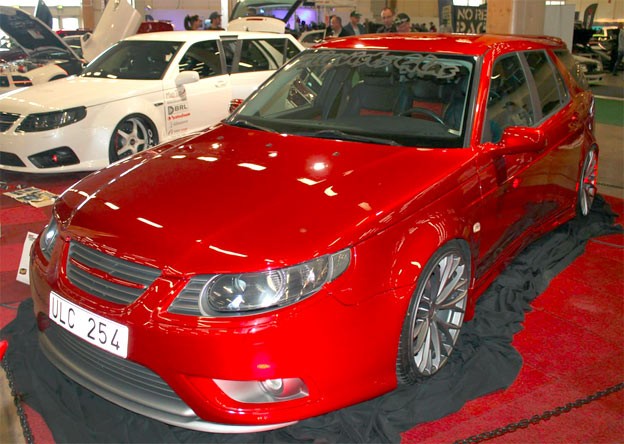 The widebody is about 5 cm wide on each side, and back and front 3 cm. Wheels are 19-inch, Front rims 235/35-19, and Rear 275/30-19; 360 brakes front. and 340 rear. In terms of motorization is not much changed, it is Stage 1 plus from Nordic, with about 240 horsepower and 390 Nm.
In any case, this 9-5 looks fantastic, and practically – a dream of many Saab fans.