Like any Saab enthusiast, Ben from Southampton gave a name to his favorite car – which he named Vicky. Ben Kendall is Design Student & Sales associate at Solent University & LEGO Group, and he also has a great love for classic cars.
As you can guess, "Vicky" is a 1971 SAAB 96 V4, it worked it's way through his family and friends to Ben's father and was loved as a joy to drive until clutch issues and an upcoming child (Ben himself) led to it being parked up for the forseeable future.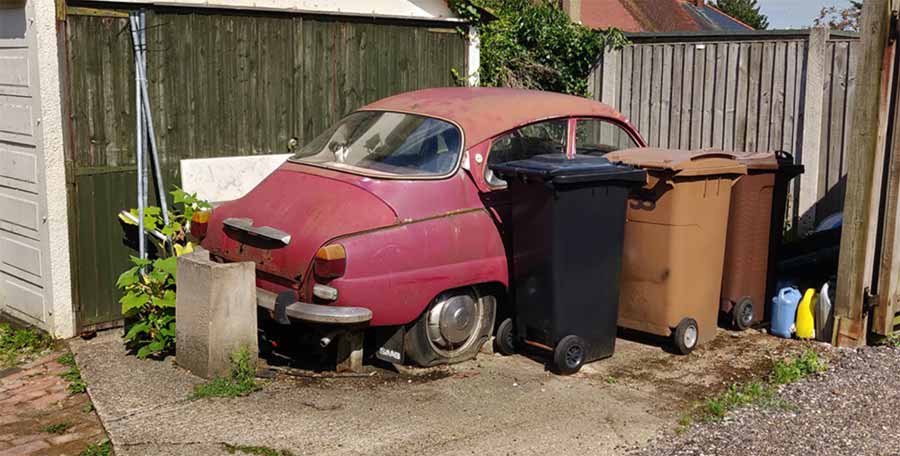 Ben grew up with this Saab 96 that lay neglected at the bottom of their garden, saw it every day and always wanted to hear the engine sound of this cute car. The passage of time unfortunately led to the damage to it only increasing, and there was only room for one car in the garage and that space was already occupied.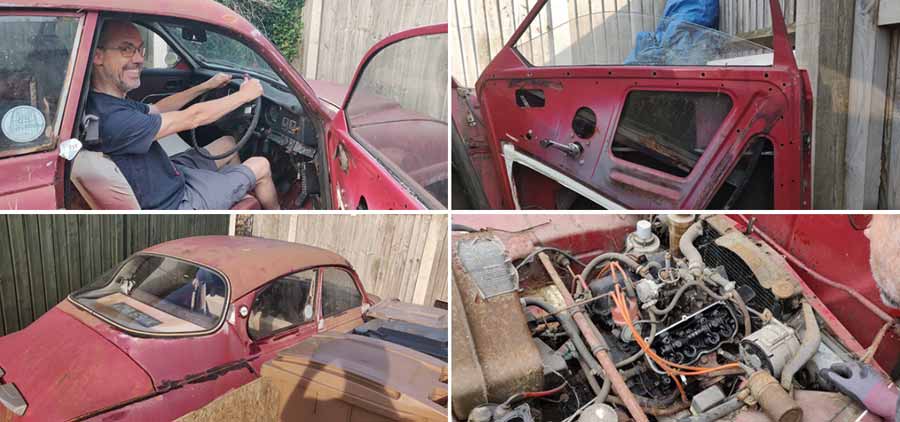 In 2018 Ben started working with his father to clear the debris which had built up around "Vicky" and over the past year they've been conducting conservation work to ensure that the condition gets no worse.
Rust has been treated, the engine turned over, and tyres pumped up etc. He is well aware this is nothing in comparison to the work it requires but he hopes that the work He helped do has prevented irrepairable damage. We want Ben and his father to get their old shine back to this beautiful car as soon as possible, and that Vicky will be on a British cruise again very soon.