The value of the cars in the picture can not be estimated in money, claiming the owners. 
As three of the few Saab 9-5 SportCombi, which rolled off the line before Saab bankruptcy classified the vehicles as collectibles. And now they can – after a large struggle – run legal in Sweden. Yesterday was the last of the carts through the registration inspection in her native town Trollhättan.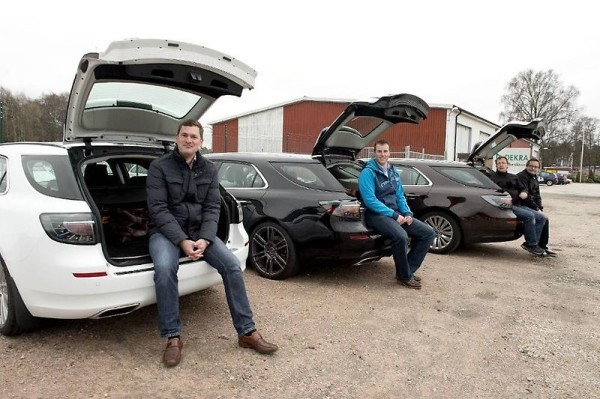 Saab fan Jorgen Carlsson is finally defeated system and and received long-awaited paper. That Paper proves that his Saab 9-5 SportCombi model year 2012 is ready for use on public roads – 16 months after he buy this car at the auction that followed the Saab bankruptcy.
Read more in local media ttela.se