Adrian Summerfieldfrom UK, known as eDDmaster on uksaabs and also a director of the Saab owners club GB and author in the Saab driver magazine (performance & tuning), sent us information about very interesting Saab 9-5 e3 project.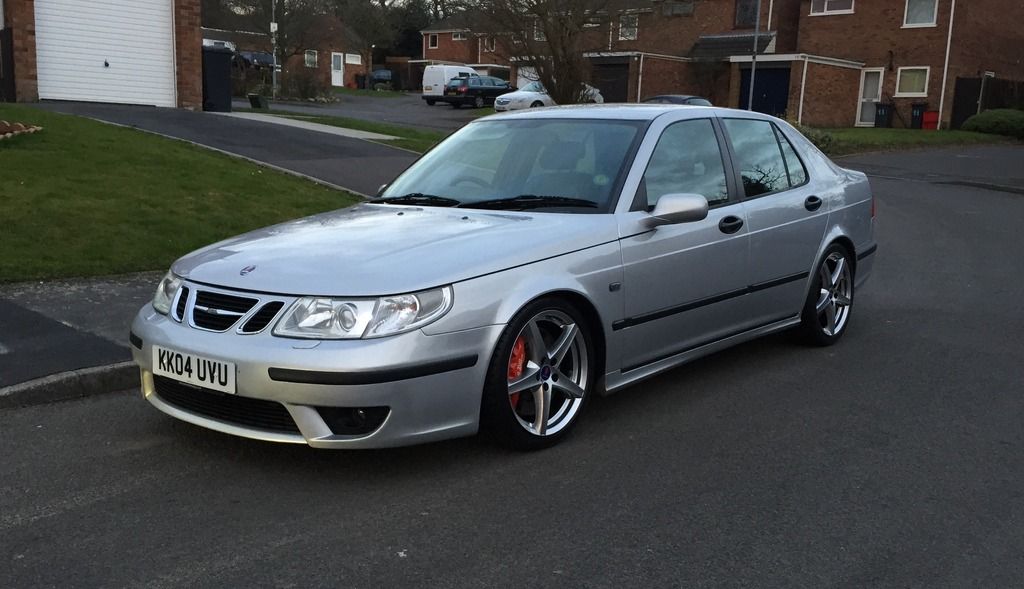 Also, He has been running the Saab Midlands Mini Meet since 2012 where thier meet tends to attracted more of the performance side of Saab.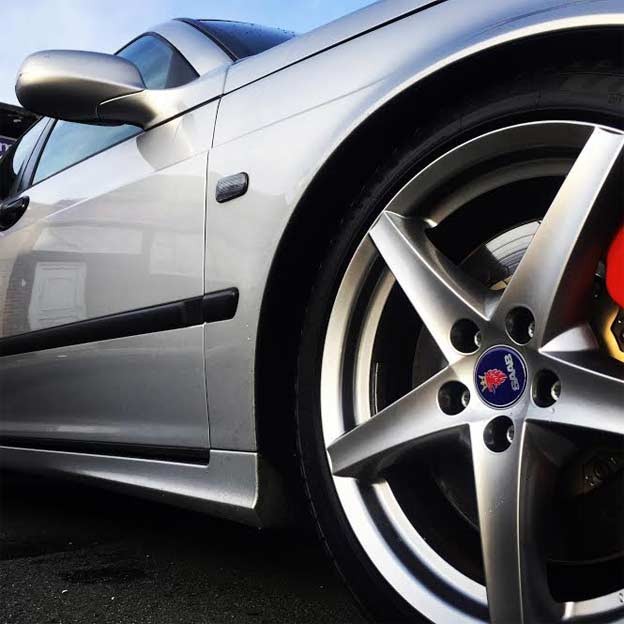 Saab 9-5 e3
This Saab 9-5 is know as e3 which was one of Adrian's finest projects taking this 9-5 aero from stock to a 424 bhp monster also featured at the Neo Brothers open day, the car was running a Garrett gt3071 turbo with a Maptun tubular manifold enem 268 cams & verniers with a B234 bottom end with a T7 cylinder head along with a very large list of other performance parts.
This car has been his daily driver and also his "track toy" most recently at the Saab owners club National event at Cadwell park in Lincolnshire where the car won best Saab 9-5 in show.
Adrian now turned his attention to building another beast in the shape of another Saab 9-5 Dame Edna sleeper.
First start:
This was the first time out on the rollers at Neo Brothers open day at waltham Cross, on the day it made 424.1 bhp: