By the summer of next year, the first new Nevs cars will be delivered to customers in China, and a year later it should be possible to buy a new Nevs-car in Sweden, reports today the Swedish newspaper Expressen.
At today's conference "Stora bildagen" CEO of NEVS Mathias Bergman revealed new details about future cars from this NEVS: "We have another four new models in the works", Bergman said as he showed off a picture with sketches of the new models from Trollhattan.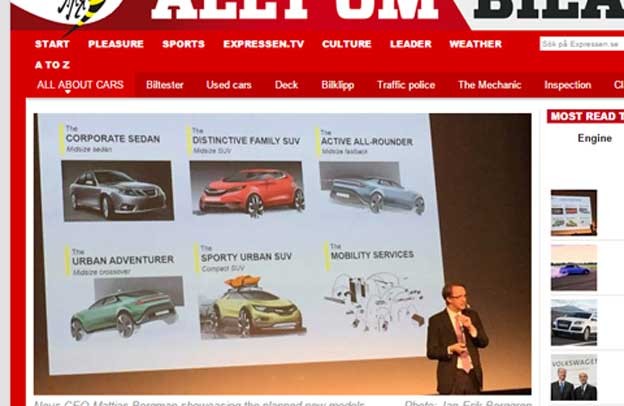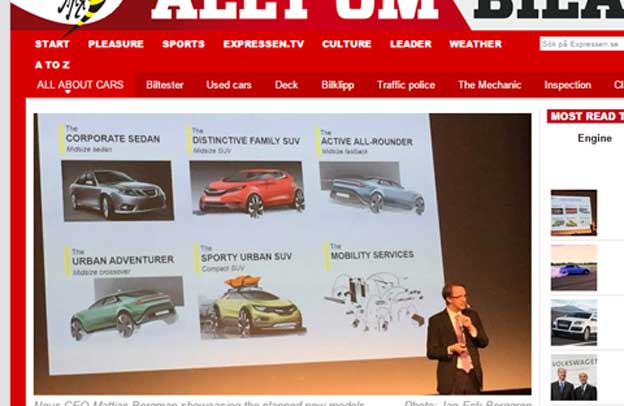 After a few tough years Saab successor Nevs is near to the launch of its first new electric vehicle – the Corporate Sedan.The car is built on the same platform as the old 9-3 and will begin to be built in Trollhättan shortly.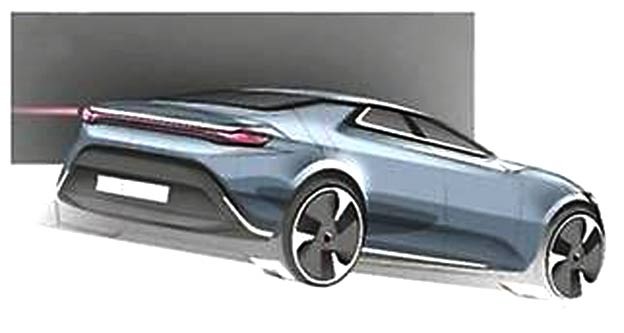 – "We start with building painted car bodies and ship them to China for final assembly and delivery. But 2017 these cars will be able to buy in Sweden", revealed Mattias Bergman when he spoke at "Stora bildagen".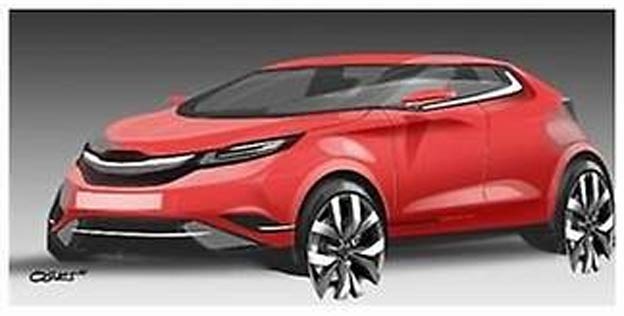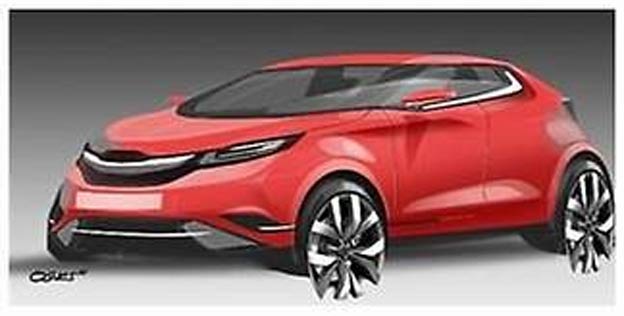 After the electric sedan based on Saab 9-3 Nevs will launch a Family SUV, an Active Allrounder, an Urban AdventureR and Sporty Urban SUV.Mattias Bergman showed sketches of these cars, and in NEVS believes that every year from Trolhattena able to deliver 60,000 vehicles.A new car plant in Tianjin – a town that are funding Nevs company – has a capacity of about 200 000 cars per year.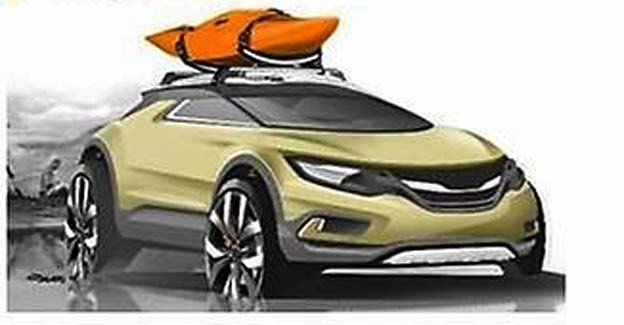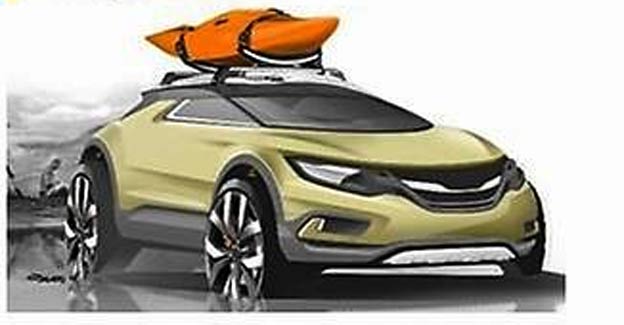 – We are also negotiating to bring in production cars from another manufacturer to Trollättan.We offer a capacity of 60,000 cars per year. – Bergmna said.
Mathias also mentioned the negotiations to use the Saab brand: – A dialogue is ongoing but we can not tell you anything today.
The plan is to sell cars in the European market, USA and China.