Every year in August SAAB lovers from all over Europe meet for like-minded people and old and new friends (again) apply and celebrate their favorite brand together. Host is every time another European SAAB club. In 2017, the 1st German SAAB Club e.V. hosted this meeting in Dinslaken.
Again, thanks to Marcin Gabrowski and his saabvoyage youtune channel we have a great video report from the gathering lovers to Saab Automobiles, held last month in Latvia. IntSaab2018 took place from 10th to 12th of August 2018 at leisure centre "Ratnieki" which is located 12.5 km away from town Sigulda (57 km from capital Riga).
In 2018 Latvian SAAB club celebrates its 20th anniversary. Latvian SAAB club is the oldest car club dedicated to one specific car brand – only the Antique Automobile Club of Latvia is older (it was established in 1972).
Enjoy the beautiful video report:
Latvian SAAB club was founded on 8 March 1998 by 12 SAAB enthusiasts. Despite the tiny number of club members, through the years they have been very active at participating in International SAAB club meetings and rarely there has been an event without representatives of Latvian SAAB club.
2019 IntSaab
Just to remind you, the next 2019 IntSaab Gathering will be held next year in Netherlands (Weerselo) from Friday 09 until Sunday 11 August 2019, and organized by Saab Club Nederland.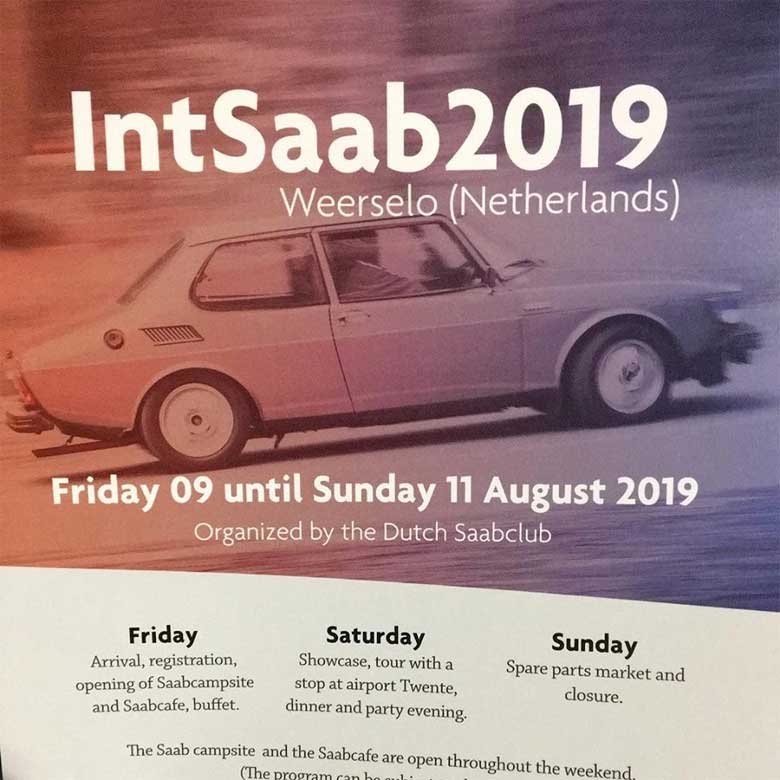 This is a plan for holding SAAB meetings in the coming years:
2020: Danmark
2021: Finland
2022: Luxemburg
2023: Grat Britan