Although Trollsbelong to Nordic and Scandinavian mythology, they can also be found in far Taiwan. But, these Trolls have four wheels and there are many (as many as 10 thousand), all thanks to the company Scandinavia Asia Corporation (hereafter, "SAC"). SAC was founded in 1981 and became the exclusive Saab cars and P&A importer and distributor in Taiwan.
SAC sold a total of 22,574 units of Saab cars from 1981 to 2012, and still keeping 7 operation showroom in major cities. SAC has currently 7 direct workshops, 12 contract workshops. There are 9,758 registered Saab cars on the road in Taiwan today, in which SAC retains 4,774 loyal customers in their service network.
SAC has been one of Saab's longest established independent importers in the world. SAC is one of two with the longest importership in Taiwan. Some customers say that Taiwan is the heaven of Saab because SAC has been providing the best service and offer up 97% spare parts supply rates. They also develop some parts which no longer supply in order to solve the customer's problem.
Of course, none of this was to have valuable and dedicated people, people who still love and care for Saab cars. And one of them is President of SAC Mr. Chen, he ever says he surely provide service for Saaber in Taiwan longer than manufactory of Saab. And the long one is certainly Mr. Salo Yang, am the vice president of SAC, who sent us this interesting Taiwanese Saab story.
Here are a few more words about SAC and photos of their workspace. SAC's warehouse located at 3rd floor of downtown with air-conditioning for preventing humidity and high temperature in countryside affect the quality of parts especially electric products: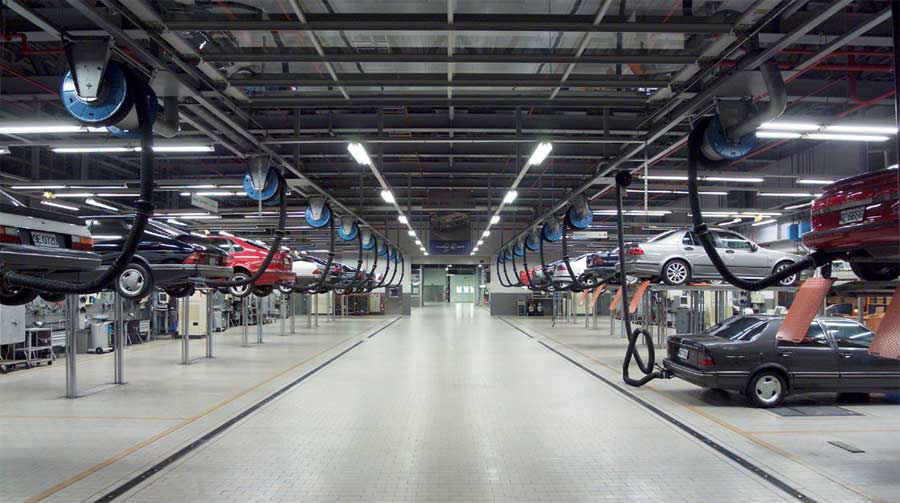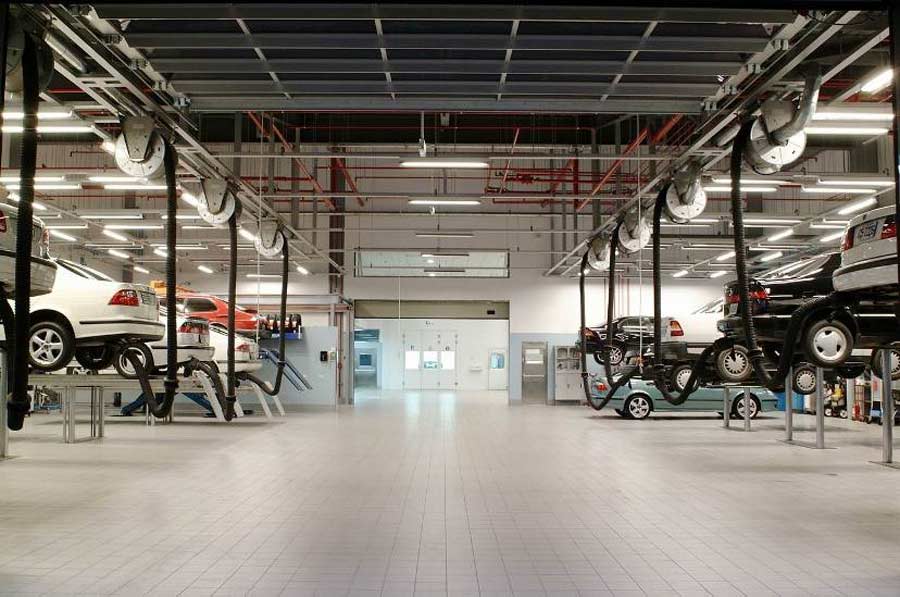 Just amazing photos… Saab Heaven…
2003 Saab 9-5 Troll R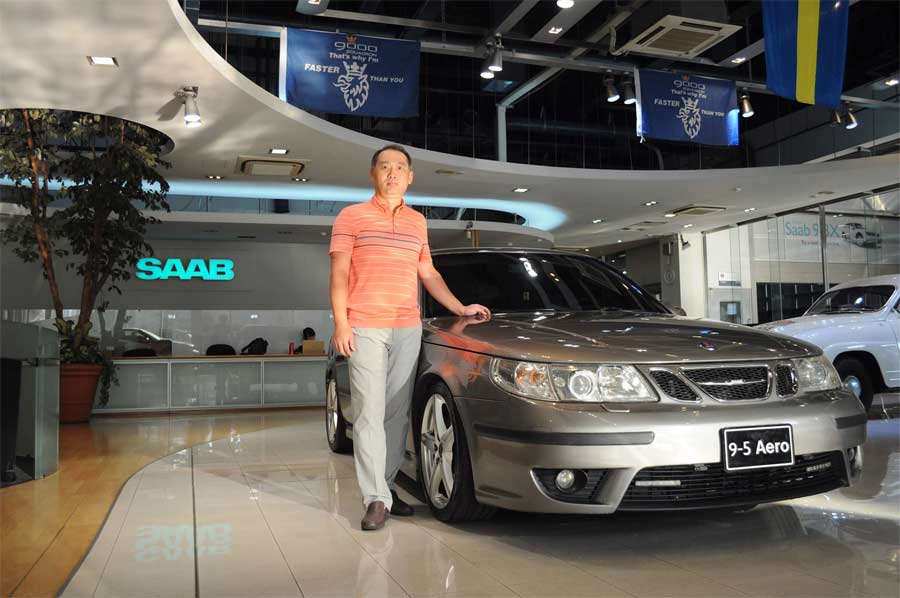 On this occasion we present you just one about the many exotic Saab cars from Taiwan, and there are indeed many, many of which have been upgraded with numerous Hirsch Performance accessories. Such is the one we present to you, the beautiful 2003 Saab 9-5 Aero TrollR.
The owner of this 9-5 Troll R (which has so far driven 265,000 km), Mr. Lee has been driving Saab 22 years, he once had 6 Saab cars, 9000 x2, 9-5 x2, 9-3 x2, he now still keep one 9-5 and two 9-3 (2007 2.0 & 2007 2. He says, he cannot find any other new cars that can compare with Saab.
Below is a long list of modifications made to these Aero model:
* Hirsch Performance Troll R ‧ Upgrade software 300PS / 400Nm ‧ Sports downpipe & Dual exhaust system ‧ Sports intercooler & intake pipe ‧ 3.5 Bar Fuel pressure regulator * JE Forged Pistons * Pauter Forged Connecting Rods * Top-End Sports Porting & Polishing Cylinder Head * Abbott racing Delivery Pipe * Forge Blow Off Valve * Saab 345mm Brake Kit * Bilstein B8 Shock Absorbers Kit * Hirsch Performance Lowering Spring kit * Saab 7.5 x 18 inch Light Alloy Wheels * Light-Force Power Steering Gear * Hirsch Performance Honeycomb Grilles * Hirsch Performance Side Skirts & Rear Lower Spoiler * Saab Rear Spoiler * Alpine ICS-X8 Multimedia Unit * Sports Carbon Fiber Steering Wheel * Hirsch Performance Aluminum Pedals * South Star Blinder Hp-905 * South Star GPS-1688 * 3M Tire Pressure Sensor * Philips daytime running light