Martin really likes the Saab 900. He thinks he has ten, or was it eleven? The Saab 900 turned 40 last year, and thanks to Saab enthusiasts around the world, these cars are still cruising the world's roads. Only one such enthusiast is young Swede Martin Boglind, who has literally filled his yard with Saab 900 cars, he has about 10 900 cars.
The most successful Saab model ever is being wiped out (almost). Of all the 900 cars ever produced, only a few percent remain. Editorial board of Klassiker magazine has started a search for survivors, starting with Martin Boglind.
He is certainly one of the largest collectors of the 900 model in the world. With a Saab 900 Turbo in the garage you not only have a very cool car. You own a monument of an era in Saab's history. A proud representative of the Swedish nation's slightly inflated self-image from a time when they were the "best, greatest and most beautiful".
There are many interesting stories about this model and only one of them is related to the US market and success in this very demanding market with great and strong competition. The local police force in Vail, Colorado made a decision in 1973 that bordered on treason – they will purchase non-US company cars?! They searched for a road-safe police car that could handle difficult winter conditions. Also, one of the requirements was – A car that did not require new brake pads every nine weeks, it was a Saab. A little weird looking maybe, but what brought down the decision was something as exotic as automatically heated seats.
A few months later, three police-equipped and powerful orange four-door Saab 99s and GLE badges were parked outside the local police station. That was just the beginning. Based on the success of the Model 99, the next police car in this region was also the Saab, the Model 900 Turbo. This little story from the US Ski Center sheds a whole new light on Saab history.
900 Turbo fundamentally changed Saab's image. It was the entrance ticket in a more fancy world, without sacrificing the splendid utility properties. That made it a unique player on the international stage. From 1982 and five years onwards, Saab 900 sales records broke in the United States. Here in Europe car lovers became pretty quickly home blind, something that is clear to this day. But it's changing. 900 Turbo is a collector's car on the rise, mainly the Aero model.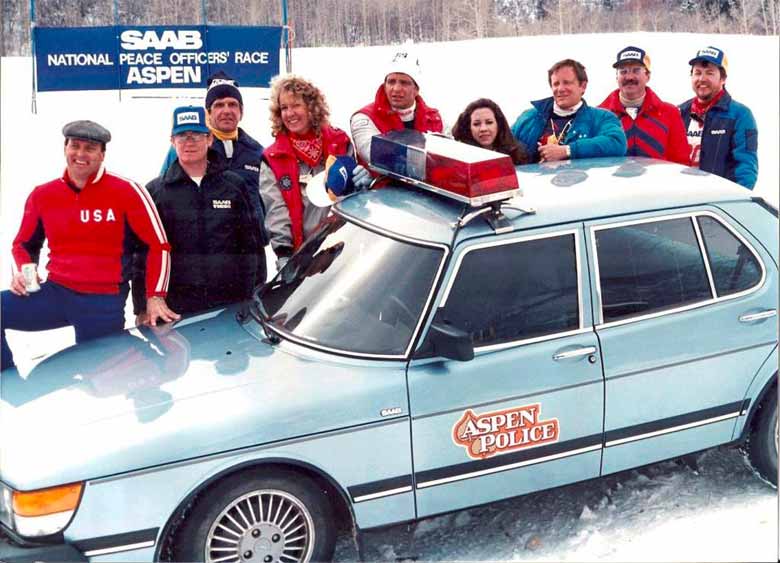 One of such fanatical car collectors fascinated by the 900 model is Marin Boglind. There's an interesting video on YouTube posted by Swedish classic car magazine Klassiker featuring Martin Boglind, a Swedish Saab 900 collector with 10 cars. Watch this movie where he talks about some of the cars:
Look around. The Saab 900 Turbo is no longer a regular car. An early Saab 900 Turbo is rare, especially if we are talking cars in good original condition. The 900 Turbo has fallen into the shadow of the 99 Turbo, which is really strange. The 99 Turbo was during its time a car in the margin. Aero (SPG) is one of the very few exceptions in car history where plastic skirts really lifted the look. And how about a giant rear spoiler…
The 900 Turbo 16 Aero was introduced in 1984 and was initially in black or silver (and for a short period in pearl.) The chassis was stiffened and the 16-valve engine had a full 175 hp. It was also intended for 9000, but was available in all body variants of 900. The usual 145 horses strong 8 valve engine was offered in parallel.