After the New York Times bestseller "The Man Called Ove" by Swedish writer Fredrik Backman, which conquered the world, and then the great Swedish movie of the same name, we get the Hollywood version of this extremely warm human story.
A Man Called Ove
Let us remind you, the main hero of this work is a man called Ove, and you simply cannot be indifferent to Ove. He is a "little" man in his advanced fifties, whom we meet through his regular daily activities, which seem silly, but are the essence of his attitude towards life.
Behavior devoid of any civic politeness, manic establishment of order and placing people in the place that, in his opinion, belongs to them, can irritate you, but also act surprisingly directly in a positive sense. And by the way, a lot of what he does and says will make you laugh.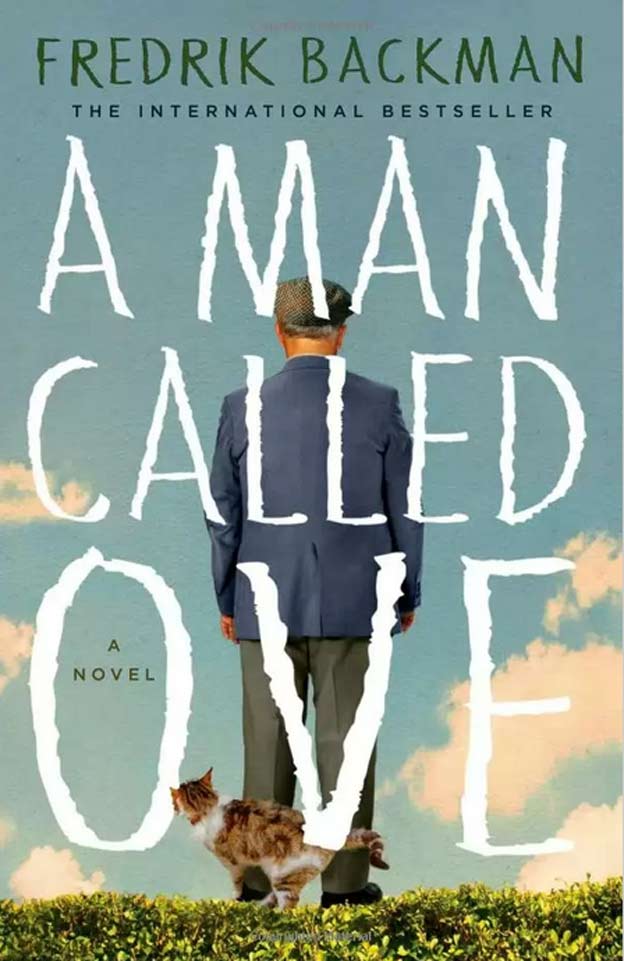 Saab vs. Volvo
However, in addition to Ove, Saab cars occupy a significant place in this Backman novel, which delighted Saab enthusiasts around the world. For Ove, Saab has a cult status, and there is no other car brand for him, and he tries to impose this attitude on others, especially on his neighbor Rune. The conflict between Rune and him related to cars is hilarious to me – while one drives a Saab, the other drives a Volvo, and as the car industry progresses, so does their friendship go downhill.
Rune is not tied to the car brand, at first he is in favor of Volvo, but then he accepts car trends and clichés. In contrast, Ove does not give up on his Saab.
A Man Called Otto
As we announced five years ago, the famous Hollywood creator and actor Tom Hanks, bought the rights to make a Hollywood remake of this film, ie to try to make an Americanized version of the film. Until now, there has been no news about the possible shooting of a remake of the Swedish bestseller, and just the other day we learned from a local media that Tom Hanks is starting to shoot a film based on Backman's work.
According to the local newspaper Pittsburgh Post Gazette, Tom Hanks is "returning" to Pittsburgh to make a film under the working title 'A Man Called Otto'. Do you notice a difference? Swedish "Ove" looks set to become American "Otto"!
According to this local newspaper, Hanks is "returning" to Pittsburgh, because he has already made films in the vicinity of this city. The film is slated to begin filming in mid-February and "a good chunk" of it will be shot in Bellevue near Pittsburgh, a borough in Allegheny County, Pennsylvania, United States, along the Ohio River. For now, there is not much information about the American version of "Ove", but it is certain that Tom Hanks is producing this film and that he will play one of the main roles in the film.
As Marc Forster says, When he first read Fredrik Backman's novel, He fell in love with the idea propagated by the book itself, which is that friendship has the power to shape a person's life. Also, according to his own testimony, Marc can't wait to make a film with so much humor and heart with Tom and Rita Wilson, Tom's wife and co-producer of the film.
Will the American "Otto" Be in Favor of Ford Instead of Saab?
However, what is intriguing for us Saab enthusiasts is whether Hanks will leave a conflict between two neighbors on the Saab-Volvo line in the film, or whether the filmmakers will decide to "Americanize" the story and replace Saab and Volvo with some American car brands.
For example, will the American "Otto" be in favor of Ford instead of Saab? Maybe those who will adapt the novel for this film will opt for other brands, but it is certain that it will not be the same story. The story is, however, related to the Swedish context, the eternal rivalry of the two brands there, but partly also the mentality of the Swedes themselves.
Even if the novel is completely "Americanized", we can imagine that two neighbors who live somewhere in a smaller place in the USA are still arguing over the choice of Saab or Volvo. Because both Swedish car brands have been present on the North American continent for many decades, and they may provoke a local "conflict" of two car enthusiasts.
However, for now, we don't have enough information on how the filmmakers will adapt the novel, so we can't wait for the movie trailers to arrive to make sure that the creators have remained true to the original story.