Here's another interesting Saab concept created by students of the Industrial Design Department of Huafan Universityfrom New Taipei, Taiwan. Due to its distinctive personality and strong character, Saab still has a lot of fans and admirers.
A group of Taiwanese industrial design students has put a lot of effort into making this Saab concept car. There are a lot of schools in Taiwan that are involved in the production and learning of automobiles.
Most of them are researching on the main body of cars and structures, but the number of departments involved in "vehicle design" is significantly less.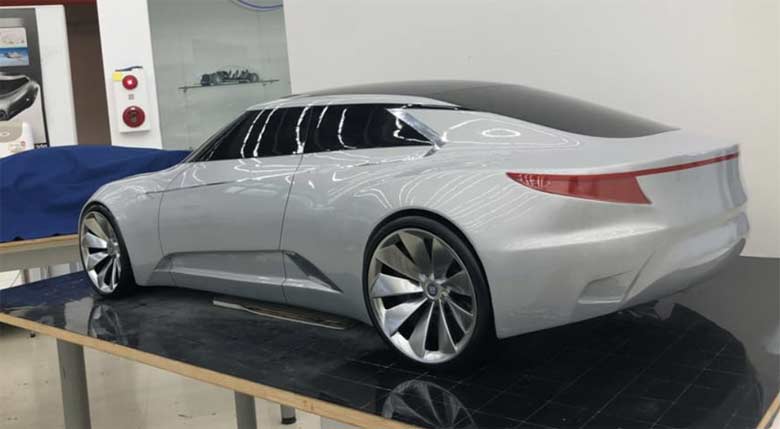 The culmination of years of study in car design practice, as well as art history and design theory, the Graduating Exhibition represents the successful resolution of thought processes, skills and making, working in and across disciplines.
Among the many student works, the most impressive representative is the 99 Combi Coupe Concept model car designed with the concept of "Saab rebirth". Prior to the design process, the students conducted a big research, starting from the Saab service centers to the Saab car owners. It all began from this sketch: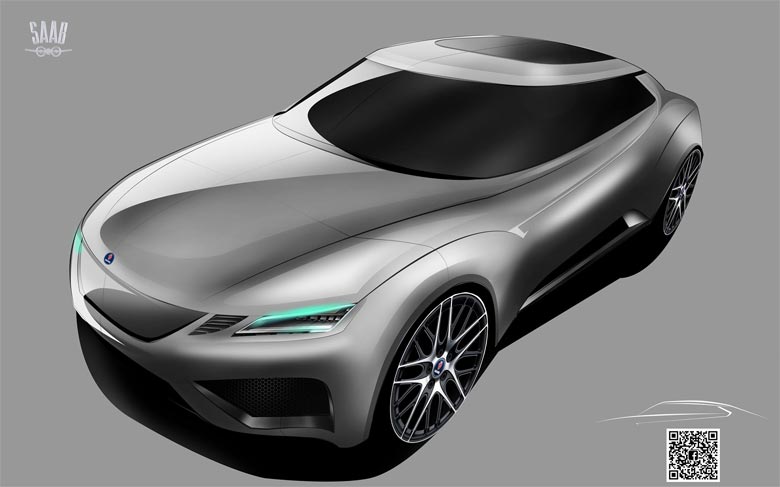 In schools that teach car design, a course in model making is important to a complete education in car design. To model own design with own hands is the best thing we can do to learn about car design.
Below, look through the photo story of how the concept model developed:
Clay modeling mixes design, sculpting and engineering, taking automotive sketches from drawing boards to customized reality: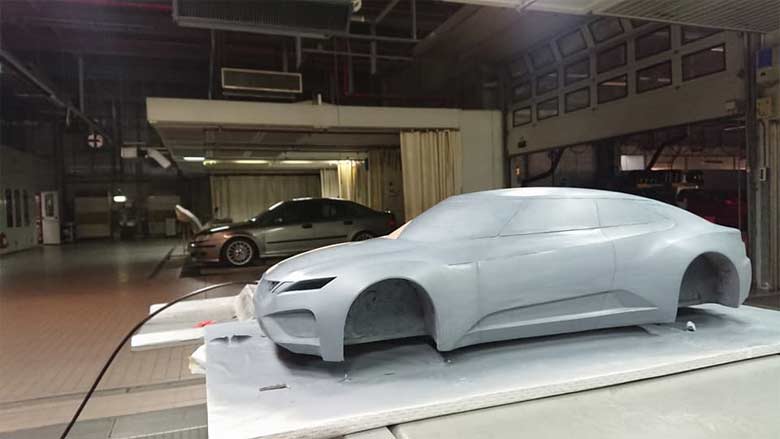 This exhibition provides a forum for students to present their work to the local profession as well as an opportunity for the public to see the possible future for products and systems. The ultimate result of all these efforts is the final exhibition on which the students have proudly displayed their Saab 99 concept model: