On the border of Massachusetts and three hours from Boston is Pittsfield, a small town in the middle of the forest.
In the Boston area there are a lot of Saab workshops, and one ove them is workshop owned by John Fiorini – his company is Performance Automotive Inc., Pittsfield, an official Saab Service Center. John is a hugely passionate Saab expert. The outside of the workshop features a large mural paying tribute to Saab, a brand John has worked with for over 25 years.
John Fiorini, owner of Performance Automotive of Pittsfield, has a long heritage and passion for SAAB automobiles. John began his relationship with SAAB's in Mountianview, Californina where he was a mechanic in a small shop dedicated to the service of SAAB's.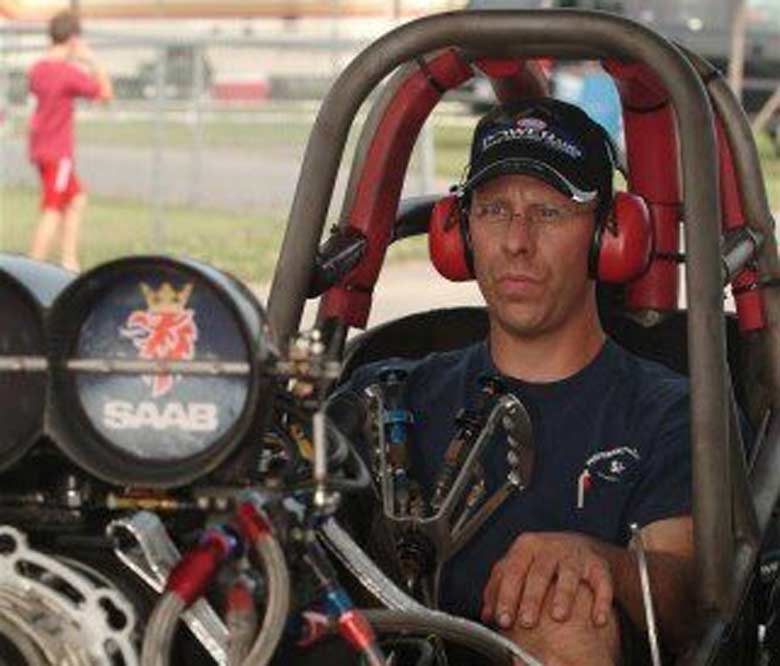 For two years John absorbed everything he could from the people he worked for and then set out back to home in the Berkshires to set up his own business. At the age of 24 John started Performance Automotive. 2017 is the beginning of John's 30th year of business dedicated to supporting and servicing SAAB automobiles in Berkshire County in Western Massachusetts.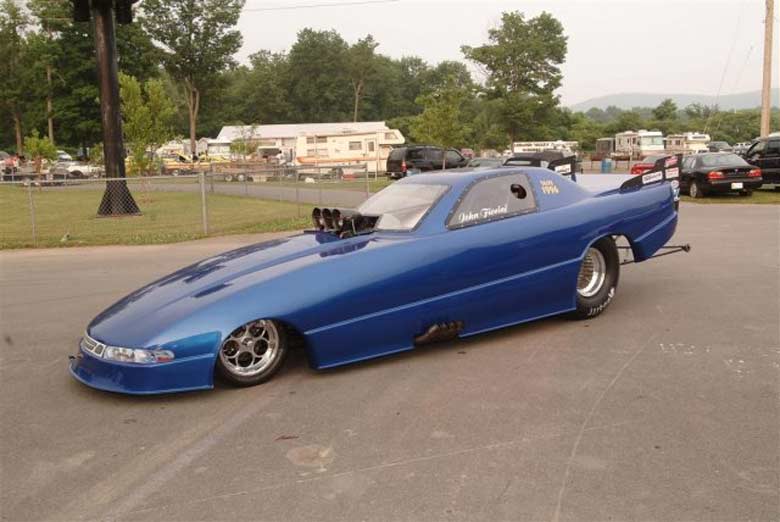 Old version: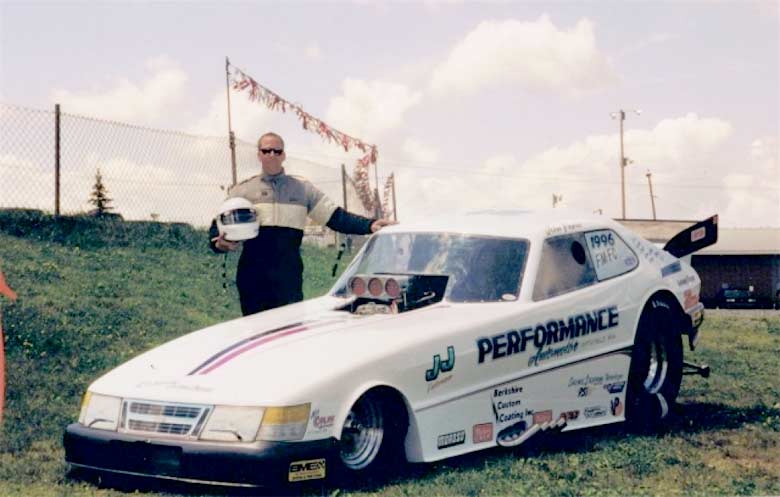 Since the mid-1980s, John has also been busy racing, especially drag racing (read more at www.johnfioriniracing.com). He no longer competes with Saab but, there was obviously a lot of discussion about the cars he has renovated, including a drag racer with a Saab front.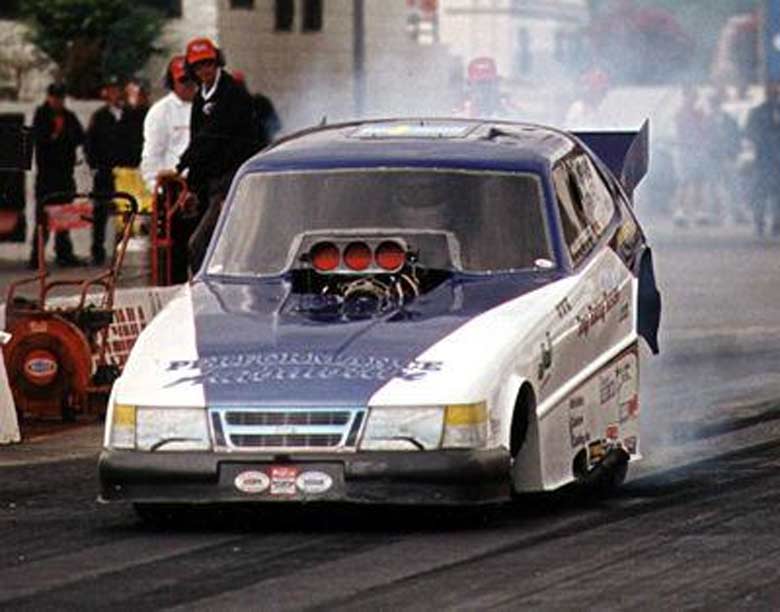 Racing since 1984…owner of Performance Automotive, Inc in the Berkshires, John and his John Fiorini Racing crew have over 81 years of collective racing experience under the hood. No wonder John's such a confident racer!
Now racing a 3000hp 526 cu in 2001 Dodge Avenger. This car can run as fast as 5.60 sec @ 255+ mph.
John received his Top Alcohol Funny Car license at Frank Hawley's Drag Racing School in Florida, April 1996 for the NHRA. Pushing for speed, by April 1998, John learned to tune Nitro burning engines at Paul Smith's School in Florida. He quickly used these skills to tune his alcohol engines. His mantra still is: More Speed. More Speed. More Speed!