For the third time in a row, last weekend, the biggest special meeting of Saab enthusiasts was held in the German city of Kiel – Under the motto "Pilots wanted 2018".
Thanks to the car dealership Autohaus Lafrentz and in cooperation with the Saabblog team, so far the largest gathering of the owner of the Saab 9-5 NG and Saab 9-4x cars has been organized in Kiel. As in previous years, the gathering was divided into two interesting days and took the participants through Kiel and the maritime surrounding area.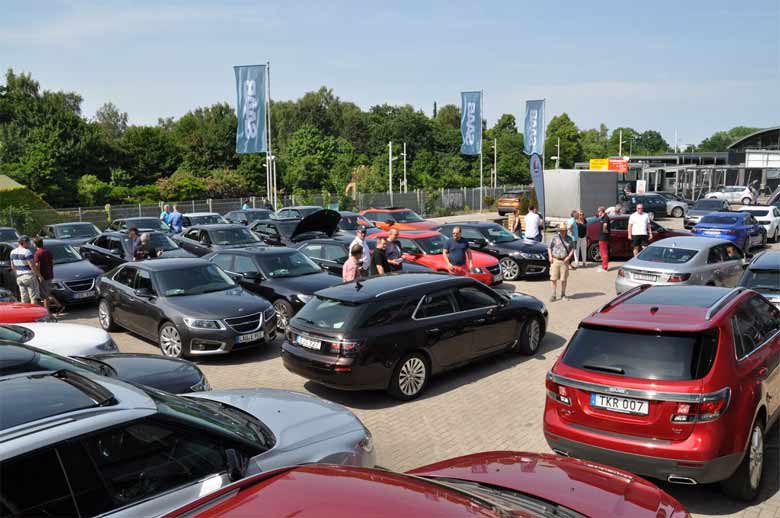 As always, participation was free of charge, and guests were able to enjoyin an exciting program with several special features. For the First time, the owners of the 9-4x model came to the gathering – past two meets were only for NG9-5 (2014, 2016). So this year a record was achieved – there were as many as 9 "pieces" of the Saab 9-4x.
In addition to this, there were several exclusives in the meeting, such as for example :
Saab 9-5 NG Merlot Red (OG9-5 color)
Saab 9-5 NG Lightning Blue (OG9-3 Viggen color)
And that's not all, another interesting thing was the sale of one Fjord Blue Saab 9-5 Sportcombito new owner in Sweden.
For all of us who could not attend the gathering, Marcus Bergfeldt recorded some interesting videos in which you can see and feel the atmosphere from this great event:
And special thanks to Henrik Gabrielsson who sent us detailed information from the gathering.
Lots of pictures and info at Autohaus Lafrentz facebook page.