All we need good floor mats to give the best possible protection for our Saab floor. Many of front and rear mat applications are model specific, while others are assigned as the best possible fit for the vehicle from many shapes and sizes.
Currently, on the market there are many aftermarket manufacturers of mats for Saab, and some we have already mentioned. Despite these "ordinary" mats, that has been mentioned, in the market can be found 3D floor mats.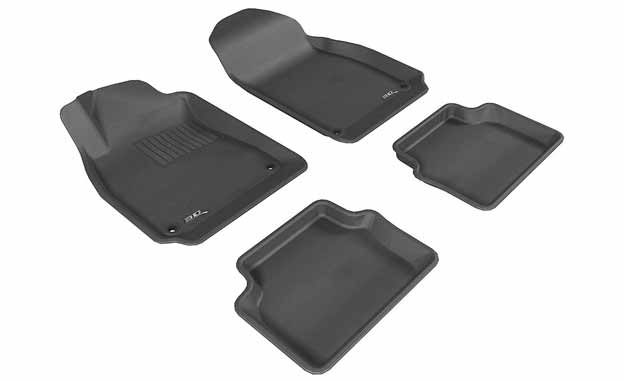 3D floor mats have raised edges, so they provide full protection of the floor of dust and mud. Three dimensional (3D) designs measured to exact cabin contours of Saab with raised edges that give maximum coverage and protection to vehicle interior; Waterproof; effectively contain mess and spills.
The patented anti-skid bottom layer keeps mats in place without harming the original carpet like Velcro or without leaving marks like nibs of traditional rubber floor mats. Shock and sound absorbent inner layer adds even more protection.
These 3D mats manufactured by several companies – such as 3D Maxpider, State of Nine, Euromat3D, also can be found on Ebay, and their price ranges from $80 to 150 US dollars.