Interesting, but not so famous Saab story, comes to us from the Australian town of Nambour (Queensland). A local man, Saab 9-5 driver, has been charged with wilful damage, drink driving and traffic offences after allegedly crashing into a number of police vehicles at Nambour yesterday afternoon.
Around 3.45pm, it will be alleged a 56-year-old man drove his red Saab 9-5 into the carpark of a police establishment in Currie Street. It will further be alleged the man then crashed into the passenger side of a Road Policing Unit vehicle causing significant damage.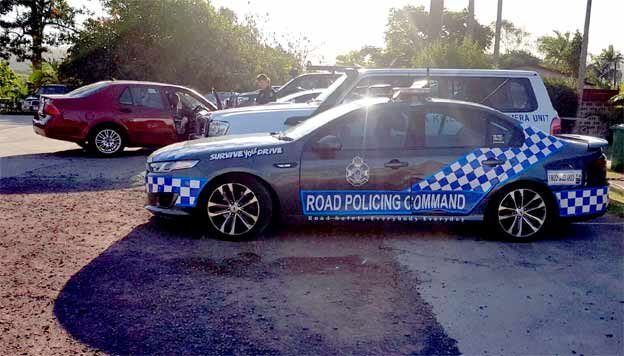 The impact forced the vehicle into another police vehicle also causing damage. Police will allege the man then reversed into another police vehicle causing severe damage to the passenger side. It will further be alleged the man then drove into the rear of a fourth police vehicle causing significant damage.
Police allege the man then exited his vehicle and challenged police before an officer successfully deployed his Taser. The raging Saab driver was taken into custody without incident. A 56-year-old Nambour man has been charged with four counts of wilful damage, one count of each of dangerous operation of a motor vehicle, driving under the influence, obstruct police, contravene a direction and unlawfully found on a police establishment. In the incident was not injured nor the driver is not cops.
Very strange Saab story…