Here's another interesting Saab project, located in Leander, Texas – and it's about converting a classic Saab 900 into a trailer. As the designer of this conversion says – Are you ready to turn some heads at the next Saab convention? Actually, you will turn heads everywhere you take this trailer. According to other allegations,The car was totaled in the front un-fixable so this was the option.
As you can see, the front end of the car has undergone major changes, the engine and engine parts have been ejected, and the front is aero-dynamically rounded, and now reminds a bit of a horse trailer. Recently the constructor announced the sale of this Saab trailer and it was quickly sold online for around $700.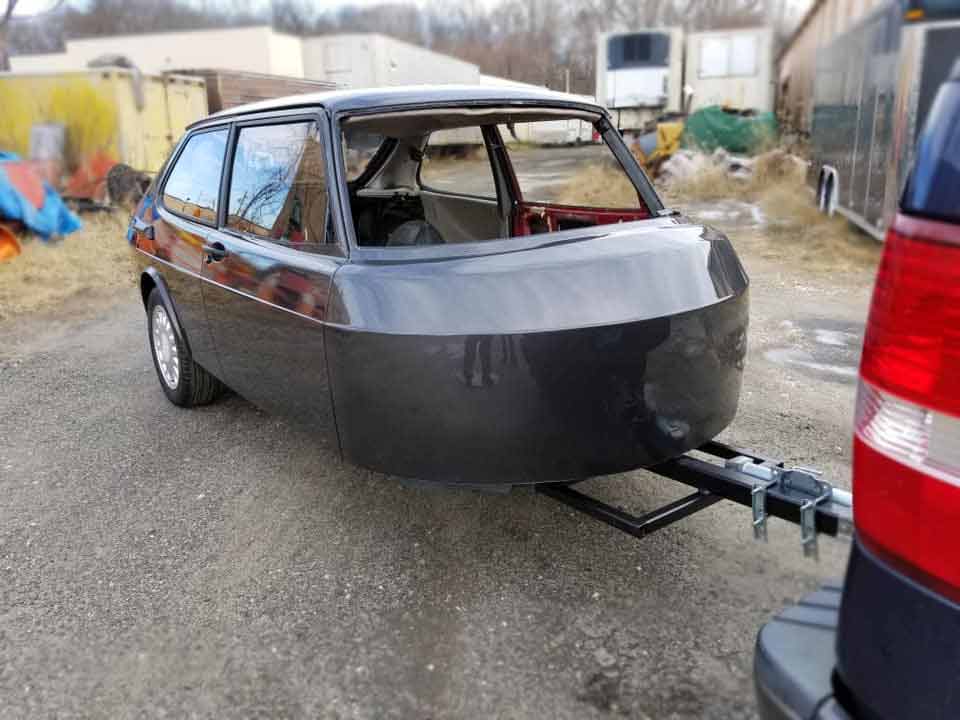 And here's what the constructor said about the project itself – "Exterior is 95% done with new paint. Needs a windshield. Interior needs to be reassembled to your customization. The rear lights and bumper will come with the trailer. Currently located in West Haven, CT. I will be flying to West Haven on the 17th to drive a new purchase (900 SPG) with this in tow back to Austin, TX. I can deliver to you if you live along my route home. Can also you meet you along the way. 2 inch ball connector. It was made from a 1992 900 and it does come with title."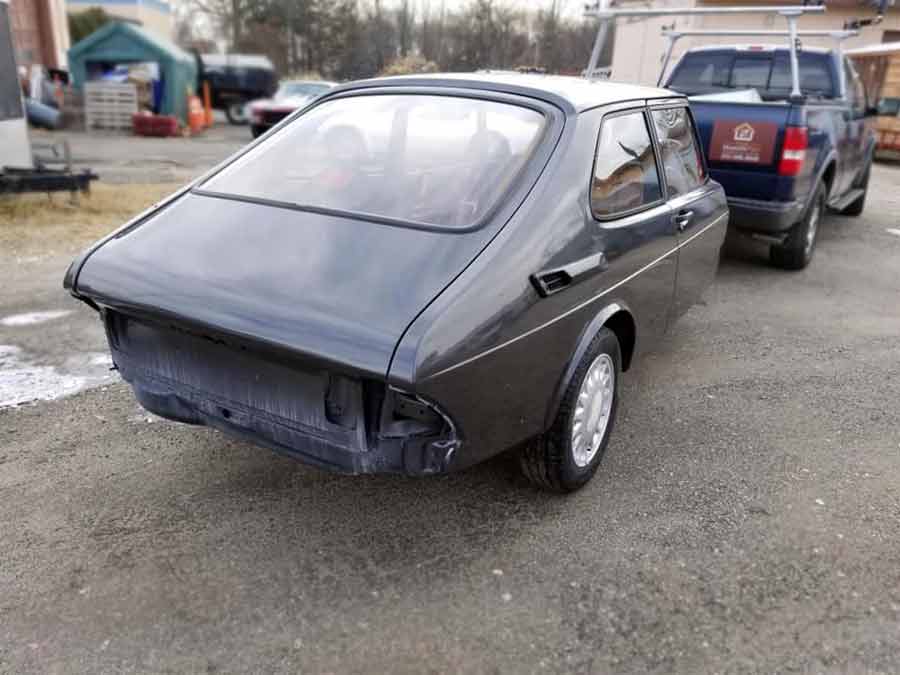 To remind ourselves, this is not the first such idea of using a "half" car. Some time ago, a Swede turned half of his Saab 9000 into a mobile gaming center. There are many uses, from the mobile gaming center, through the camper, to the car-sauna.