This is some Saab Vintage Promo illustration by Erik Nielson and several other authors. This is promo material from the time when there were no personal computers, DTP and prepress software…
These are handsome examples of Saab artistic works:
Saab 93 B 1958 illustration by Erik Nielson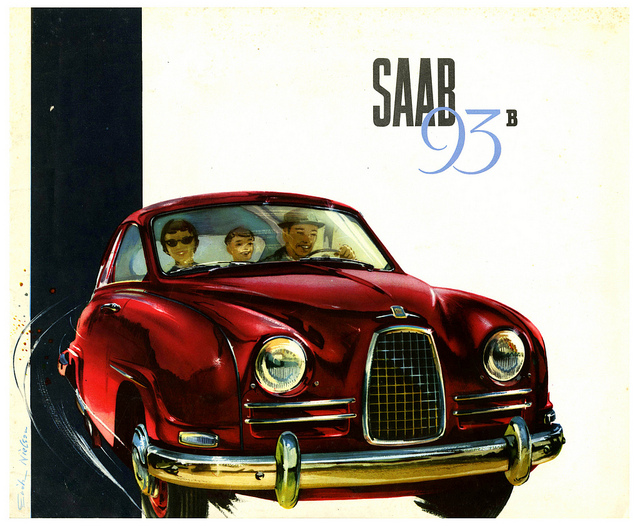 Swedish Twins For '58 Illustration by Erik Nielson.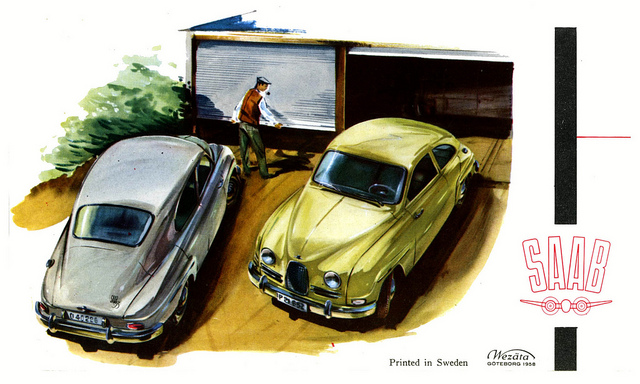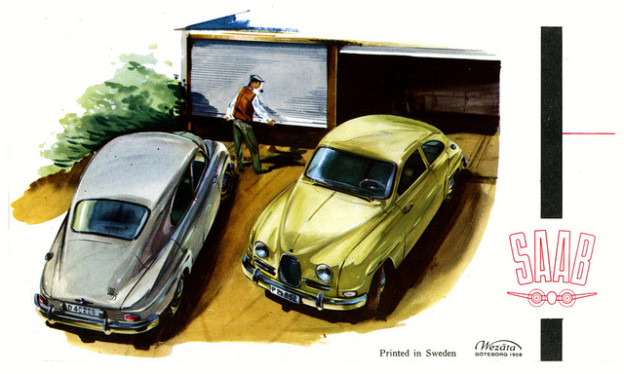 SAAB 93 B – The Driving Position Is Delightful from 1958.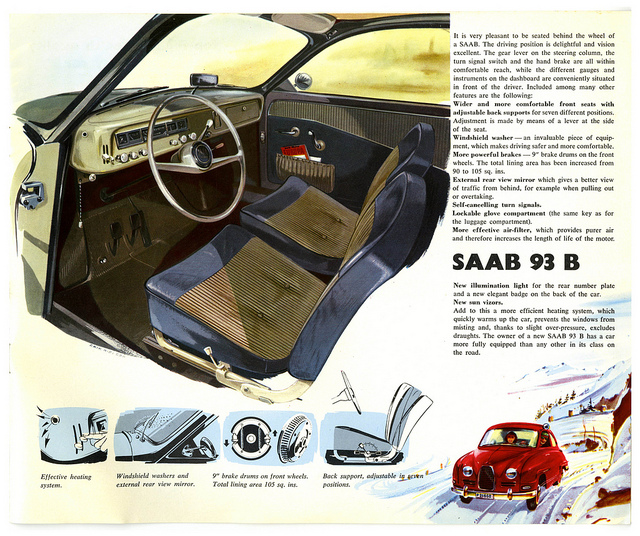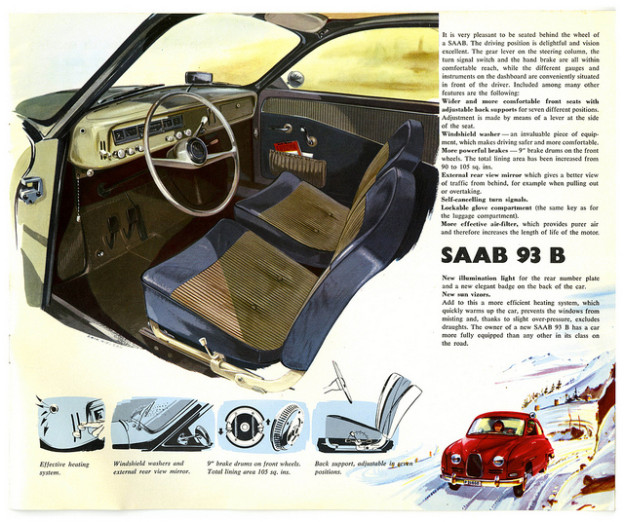 The Ideal Holiday Car from 1958.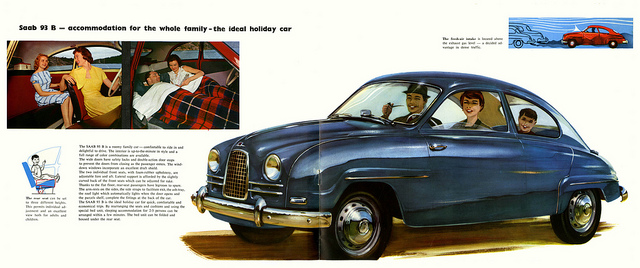 SAAB 93 B Rally Racer 1958.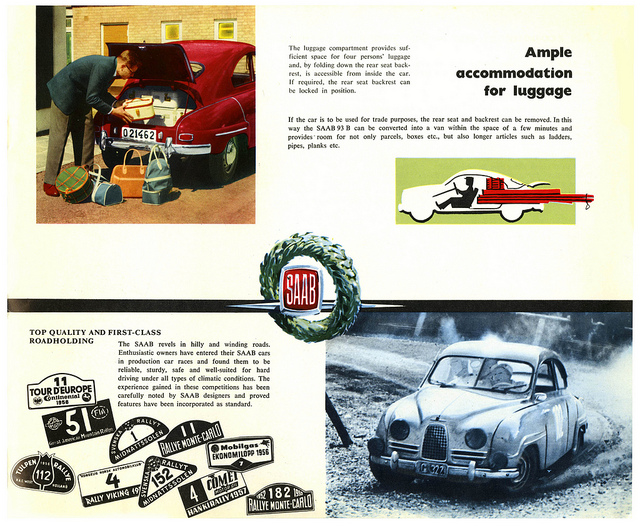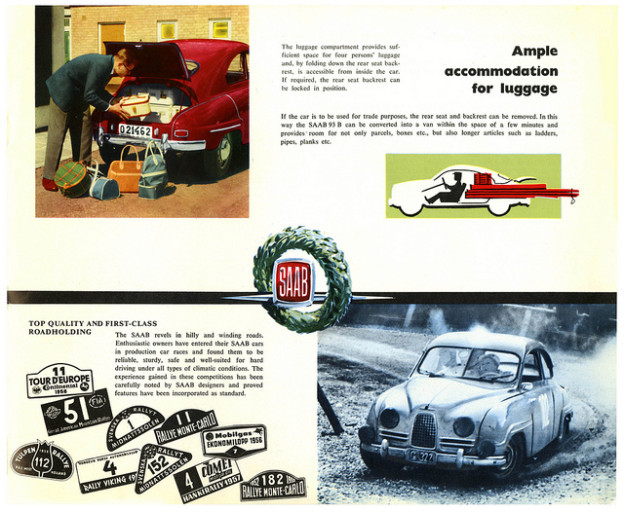 Saab Monte Carlo 850, 1966 – original vintage poster

Saab Ad Poster from 1965

Vintage Ad