"My dear car that saved me" – this is how Callum Cask Thomson starts his story who experienced an awkward situation on the road. After a relentless incident, Saab will come home and serve its life as a reminder of how he said goodbye to evil fate.
According to the driver himself, There was no drinking, hooning or whatever involved. The driver lost control of the vehicle at one point and have been told by a witness that he may have been swerving to avoid oncoming traffic. All of this is irrelevant. The old Saab 900 saved him and he is so grateful to it, the wonderful people at NSW Ambulance, NSW SES Murwillumbah Unit, Uki Rural Fire Brigade, Fire & Rescue NSW Station 391 Murwillumbah and everyone else who helped him that day.
We are amazed at the structural strength of this old 900. It looks amazingly good considering what driver and passenger both went through. Glad you are here to tell the Saab story.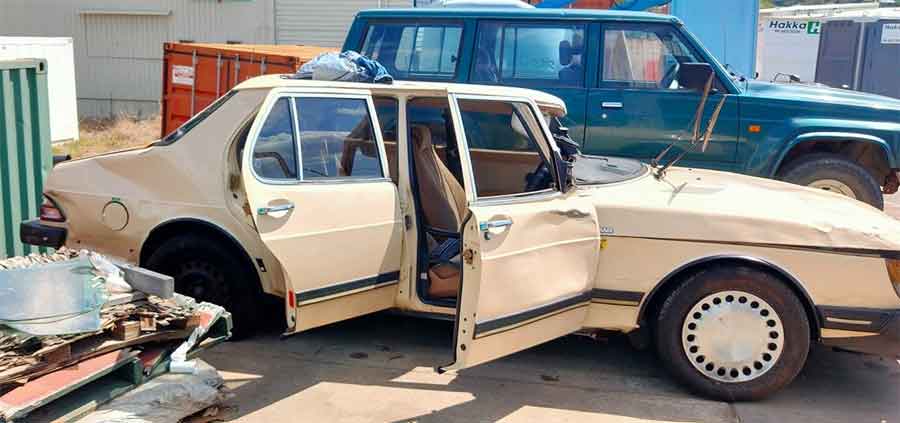 He has never felt so glad to be alive. He feel like the photos make it seem like he is exaggerating how horrifying the whole event was. Of course , he is sad for the car but he is grateful too. The Saab did what it was designed to do – save the driver and the passenger in difficult situations. He is not the first that has come out of a serious accident alive because of SAAB. Now go buy another one!