Photowall is a Swedish company that produces wall murals and canvas prints that are environmentally friendly, fire-retardant in accordance with Swedish standards and do not fade in sunlight.
Wall murals enable you to decorate the space (rooms, offices, or workshops, why not) in interesting way. All their motifs are selected with care, and Among them there are real pearls that will interest all Saab fans.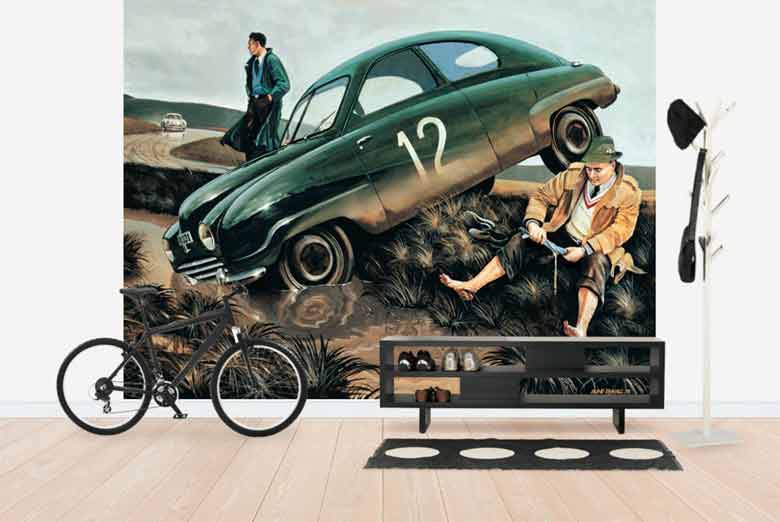 Now, they have in their portfolio this interesting Saab art work "SAAB "CARLSSON PA TAKET" (Erik Carlsson) by Swedish industrial- and graphic designer – Sune Envall. Sun began his career with Sigvard Bernadotte in his legendary design studio in 1965. Since then, his work have been seen the world over. Sune's love for motorcycles, automobiles and ships is also the subject of his art.
The price of these murals is 32 euros per square meter, and in addition to this motive, and you can print your own. If you have your own image, perhaps a photo you've taken, an illustration you've created or some other picture, they can help turn it into a printed wall mural.