Last year Orio AB (Saab Original Parts) set a number of their customers (Saab Service centers) a challenge, to win a trip to the Saab Car Museum in Trollhättan – the home of Saab.
Last week Orio took their 5 lucky winners on their trip to Sweden. Very well done to all those specialist Saab repairers for keeping the faith and being there for us – proud owners of Saab cars. And just as important, well done Orio for treating them to a trip to remember.
Their 5 lucky winners were Willie Thomson (Perth Cars), Paul Garrett (Holdcroft Saab), Graeme Schoneville (Schoneville Saab), Nicky Thraves (Bond Street Saab) and Mark Kemp (Abbott Racing).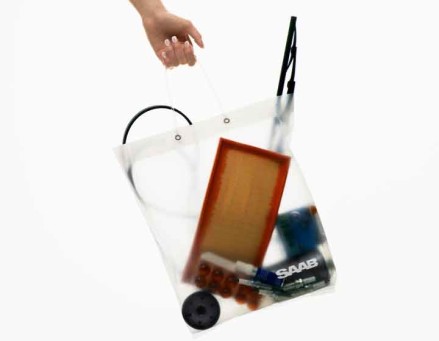 On the first day These five Saab guys arrived at the hotel where they had dinner, followed by a chance encounter with Thomas Sundström (United States of Saab) – which was great as some of winners recognised him and followed his blog.
On day two we went to the Saab Car museum where we had a personal tour from Peter Bäckström, curator of the museum and a true Saab legend.
On this occasion, one of the winners said: "We visited the Saab Museum during the visit and I can say Peter's tour and exhibitions were excellent – a must for any Saab enthusiast as it's a once in a lifetime opportunity to see prototypes and learn more about the history of Saab Automobile."
Ње hope that this is not the last such action for Saab services from Orio, and we hope that there will be more such SAAB promotional activities.