This is unrealized Saab Mini model designed in 2014-15 b enthusiasts from the design studio the Car Art. Their studio is located in Warsaw, Poland; nad they are providing teaching services – Professional classes in drawing and car design.
Saab Mini was one of their showcases, and in the following picture we can see them in the process of design analysis and heritage of the Saab brand: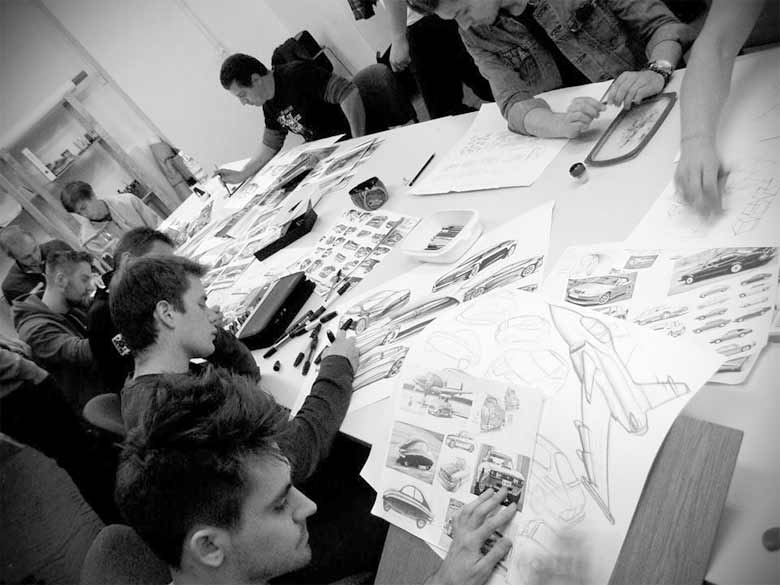 After a detailed introduction to the history of the Saab brand, and its design characteristics, students have gone to create the first sketches. Below you can see Saab analysis sketch in Crayons, 70x50cm drawn in 2014 by Marcin Majchrzak:
After a month of work, students came to the first adopted drawing and then started working on a clay model.
After two months of work on the Clay model on which the student Marcin Majchrzak studied, we can already see the recognizable details of the Saab heritage design:
Do you like this little Saab coupe, and can you guess if it could be successful on the market?