The Saab 99 was never produced in a convertible version, but that didn't stop Saab enthusiasts from making the 99 into a true convertible. One of such modified Saab cars is the one we are showing you today, and it was made by the Swede Rickard Forsgren according to his ideas and wishes.
Rickard's Saab has grown in his heart since he first bought his first Saab from his brother. This in turn resulted in him competing in the first "Sweden's Coolest Saab" -82 which was arranged by Saab and Bilsport at a mansion outside Nyköping. Ever since then, Rickard's choice has been Saab cars, and since then he has been obsessed with various rebuilt Saab cars in various forms. Unfortunately, Rickard suffered from severe lung disease and car construction has been on hold in recent years.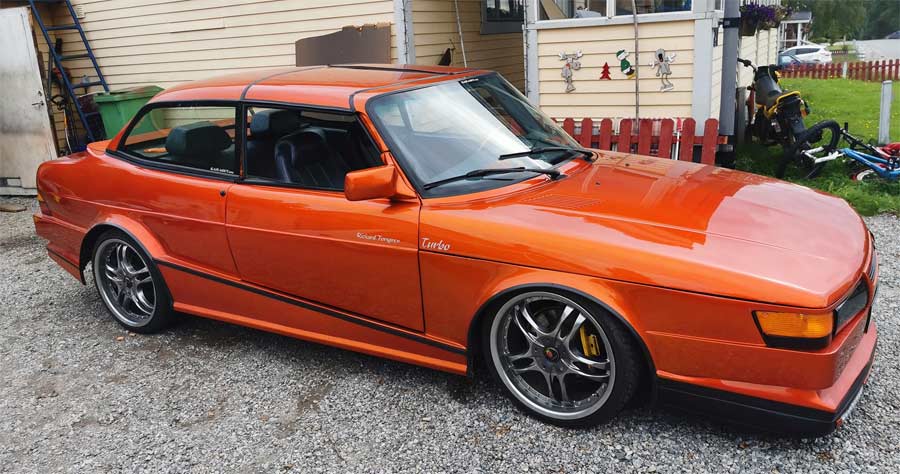 Basically, it's a classic 1969 Saab 99 in a three-door coupe version, but Rickard has completely redesigned it into a true Convertible Saab. As Rickard states, The foundation of this custo-made Saab was already made in 1985 and was completed in 1995 on the first version. Below you can see what the first version of this custom 99 convertible looks like:
In that first version, he laid the groundwork for a modified 99 chassis that included the following: Sheet metal cab with targa hatches, The front is sectioned 6 cm and extended by 20 cm, Raised rear section by 6 cm, Integrated front and rear bumpers, windscreens widened 6 cm at the back and 4 cm at the front, Sectioned doors with electric-vacuum control and All joints are pewter-filled to avoid cracks. The car then got this first turquoise blue color, and then Rickard changed the color two more times after this. As a basis for this construction, a Saab 99 of model year -69 has been sacrificed for a more enjoyable life.
With the changes in this second version, which you can see in the video below, Rickard shortened the springs quite a bit to further lower the car. The car was lowered so much that we only have about 1.5 cm of total suspension movement. Unfortunately, because of all that, it becomes quite bumpy, but that's why the look is very cool.
In the third (current) version, the convertible got a real hardtop, and there is a new color. The interior has been completely redesigned, and the basis is a gray-black upholsery from the 900 model, and a special story is the multimedia system for a huge number of speakers that produce a modest "noise" – Maximum measured sound pressure 140 Db with the hardtop on!
The car also got bigger alloy wheels, so they had to put bigger springs in order for everything to be packed in a very small space.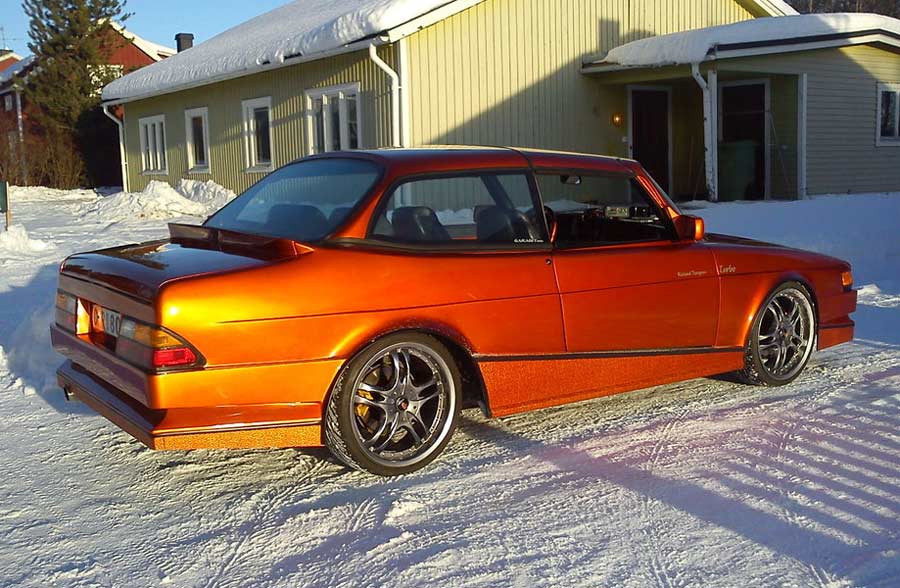 Rickard participated in a number of exhibitions and competitions with his special car, and won many awards and commendations.