Saab supercar? Well, when Spyker was the owner of Saab, but others with rendering power are definitely ready to rumble this Saab sports cars.
An independent designer, Eduard Gray (Gray Design we know as designer od Saab 9-2 and 9-3 concept, and Saab 92010) has designed a new Saab supercar which uses Spyker parts. The Saab Spyker 9+ Tribute was a proposal for a Saab supercar based off a Spyker platform – a possible, if highly unlikely product, since Spyker's purchase of Saab from GM.
"The union of Saab and Spyker presents a unique opportunity to create a design that takes the best of each brand and distills their qualities into a single product", the designer says at that time on his website.
"Spyker lends us its supercar chassis with a mid-mounted engine and low down aerodynamics while Saab contributes with the style, character and engineering making for a design that is as pleasant to look at as it is to drive."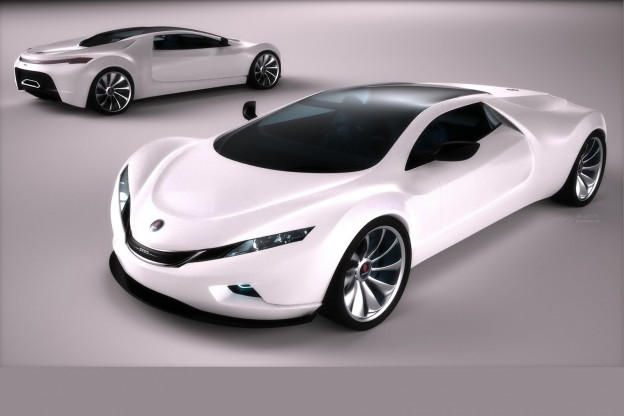 Combining the elements of a mid-engined SAAB with the Spyker platform, the new supercar featuring low down aerodynamics will possibly generate power from an Audi-sourced V8 engine. Touting a big windshield that extends to complete the roof, the Saab Spyker 9+ Tribute allows a wider view to the commuters…