Leif Mellberg (1943 – 1993) began to rebuild cars producted by Saab in the early 80's.
It became the beginning of his career. He became famous when he gave Saab wings with his "Blue Spirit" Saab Gullwing project, and then he continued delivering the most amazing car construction based on Saab cars.
One of his interesting projects is called "The Red Baron" – custom tuned car based on Saab 99. In 1980, Saab 99 had a reputation of being a "Old-man's car". Young people, at that time, were most likely to opt for Amazon or Volvo, And these cars were later further tuned.
Exactly because of that, Saab management contacted designer Leif Mellberg. They delivered a light blue old Saab 99 model -70, giving Leif free hands and 3 weeks to do something "cool" with the car. Leif started the project by "cleaning" 99 from emblems, grilles, bumpers, rear mirrors, wipers, blinkers, handles etc.
The grill was picked from an EMS. Decoration molds, wipers, rear mirrors, handles and covers had been blackened before they were put back in place. Rear window shutters were fitted and new green tinted windows were installed. Saab then adapted the car to handle a turbo engine.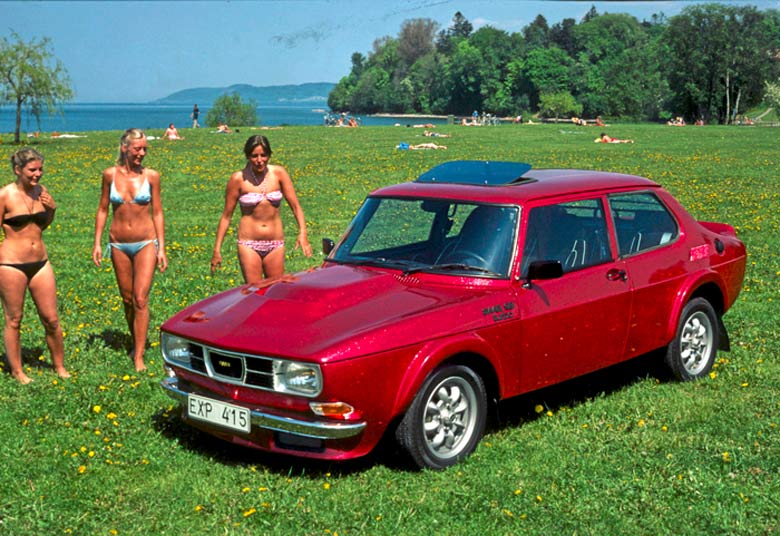 Three weeks later, the car rolled out of the workshop and Leif had surpassed Saab's expectations. A brand new car was introduced to them, a completely different Saab, in sparkling Red color, and this car was clearly a worthy challenger for popular Volvo cars.
Interest in the car became huge, and it was shown around the country. Saab had undoubtedly succeeded in his project and the converted 99 became a big success. A popular magazine for sports car enthusiasts "Bilsport" wrote about the entire project, as well as the magazine "Klassiker"