Daniel "Wigge" Wigren is the driver competing in Swedens "Time Attack" (Timeattacknu.se) Motorsport Series in his Saab 9-3 SS.
This Series is the worlds biggest Time Attack Championship, with over 100 cars signed up for the past three years; Sweden offers the most dedicated Speedhunters on the track possible.
If you did not know, Time Attack is a circuit based event Competitors drive hard against the clock to set the quickest lap time around a Circuit. Within this motorsport series there are several classes, such as "Club", Club Challenge", "Pro" and "Pro Unlimited".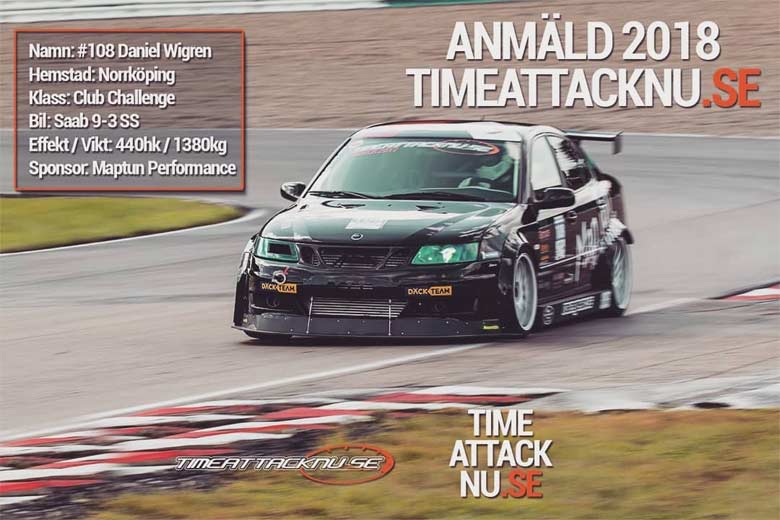 Drivers in this Series using road legal tyres and are pushing the automotive boundaries further than ever. Time Attack is for full complete laps. Each car will be fitted with a transponder device that works alongside the circuits internal system as used in nornal racing. As the car passes the beam the timing begins and runs until the car runs a full and complete lap.
Last Year, Daniel participated in the Club Challenge series he achieved remarkable success. The 2018 season is getting close and we're guessing you're curious about Daniel's thoughts. #108 Daniel Wigren is joining TimeattackNU series for his fourth season with his Saab 9-3 SS. This year he will be even faster.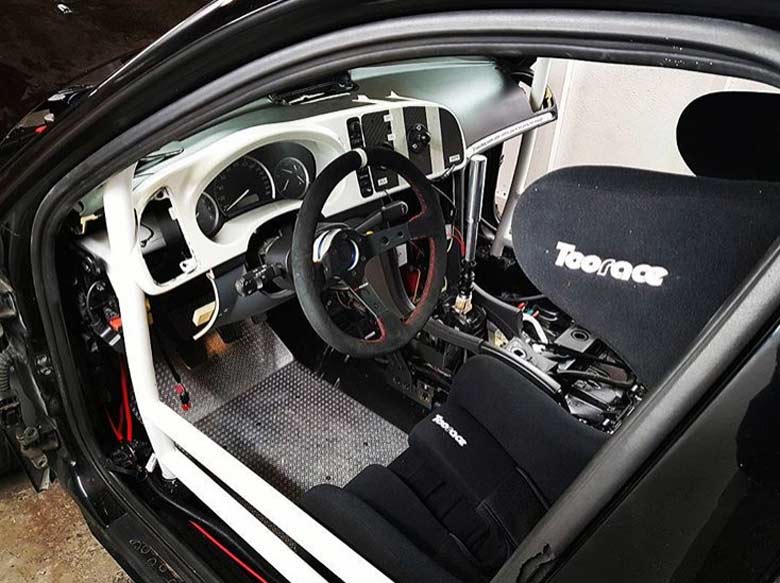 His sponsor is Maptun Performance, and his Saab 9-3 is a real lightning – he power of his racing Saab was raised to as much as 440 hp!
Fighting for the honour of the Saab-camp Daniel Wigren flew his Saab 9-3 low and fast.