Something is really changing in car industry, and it's not just one market but everywhere – crossovers (CUV) and utilities are becoming the dominant silhouette. When other body styles, such as minivans, were introduced, they took much longer to gain a foothold. But crossovers have grown more rapidly in the past decade and a half. The number of crossover nameplates in USA from all manufacturers shot up from 180 in 2000 to 315 in 2008 and 370 in 2014.
One of these crossover car could be Saab 9-1x…perhaps in the near future, perhaps…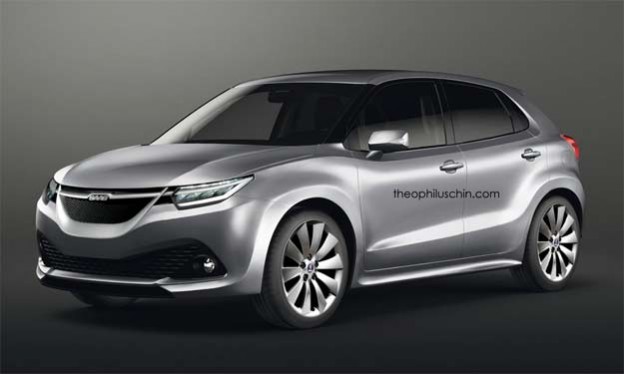 However, Theophilus Chin gave his version of the Saab 9-1x, which is based on Suzuki iK-2 Hatchback Concept. By adding Saab styling cues like the grille, brand logo and slightly revised headlights, his the study looks as if it were a pretty Saab all along.