This year's STCC race season is over, and Saab motorsport teams Team Tido and PWR Racing team have achieved significant success. Thed Björk secures his third straight STCC title.
In theTeam competition, Saab teams were very successful, taking second and third place – with PWR Racing in second place on 340 and Team Tidö in third on 281 points!
At the end of the STCC season 2015, the best Saab driver was Richard Göransson who won 243 points and he finished the competition in the 4 position.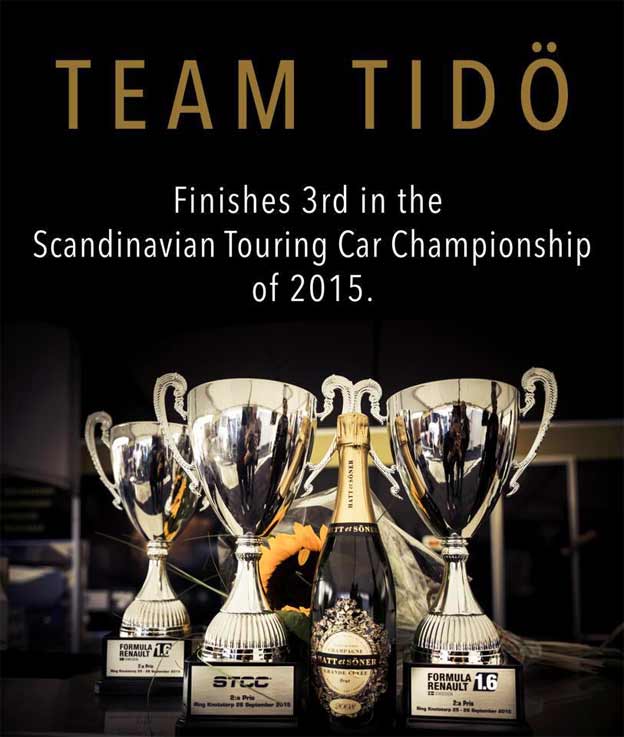 Daniel Haglof from PWR Racing Team made a strong push towards the end of the season with three podiums (1-2-2) out of four possible in the last races. PWR Racing Team with two Saab 9-3 also secured second place in the STCC team championship, despite being the youngest team by far. In the last race of the season, Richard Göransson from Team Tido was involved in the top fight at starting the race but made a mistake, out braked himself and spun down to the seventh position.
Knutstorp 2015
Team Tido video report from last race: