Last Thursday one member of SAAB GT-Classic club from Poland has got serious car accident when driving to weekend Saab meeting at Zulawy.
The Audi driver ignored STOP sign and hit the left door of SAAB.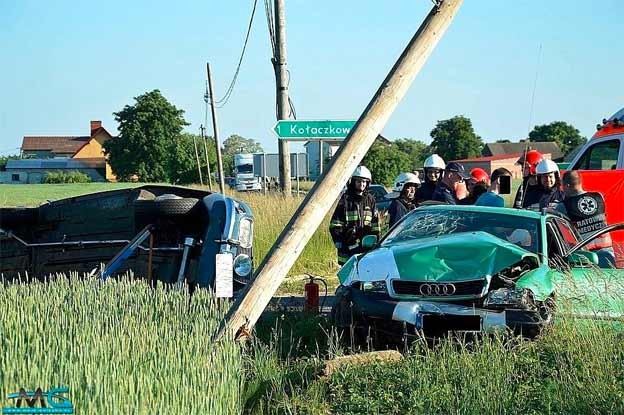 Despite serious damage to the car by the collision and subsequent rollover, Saab's driver not injured. We keep fingers crossed for soon restoration of Marcin's SAAB 96 V4 and Saabers wish him all a safe journey.
We all know, this is not a Saab 900 or newer 9-3 or 9-5. But look at that Saab 96! Almost 50 years old and still capable of keeping the driver safe!