Our Saab friend from Lisbon, Portugal – Dário Galvão sent us his Saab story. He is the founder of the Saab Club in Portugal but this time he wants to tell you guys a special project that he started around 2 years ago.
You can find it on facebook, a page called @mysaabgarage were he show all the works that he do in his cars, Saab pictures and other fun stuff. The main reason of this page is to incentivate others to put their cars in a tip top shape, and they can do it. Read his story below…
How it all began…It started early ..very early ….
In fact since I remember myself :) I met this brand when the official representation of Saab in Portugal was in a village called Areeiro. It was the first time I saw a Saab and I fall in love with this brand ….. I remember sometimes when I was a kid on my spring/summer break I would go with my father ( as he was a mechanic) to the shop and I was crazy looking to these cars, 99, 900, 9000 and 95. The feeling was the same every time i touched one of them: "May God one day give me an opportunity to have one!" The smell of the skin of the banks , the silhouette of the cars , and I remember that the car that caused more impact on my childhood was a 9000 CS Aero black, beautiful … on my mind was just a thought …. one day, one day …. this dream was even more crazy when they launch the 95 . Today I currently have what I wish for , a 95 2.3 and I managed to go get a 1996 9000 2.3 CS Aero 5 speed , which I'm in the process of a full restoration …. funny how life goes through and what I thought to be impossible becomes reality . Advice: Never give up on your dreams.
2004/2005 I decided to start with the idea of ​​the clubs here in Portugal … there was one of classic Saabs but I decided to start with something more comprehensive, started everything with a webpage that showed the possible changes in a Saab and in a 9000 CD that I had, and later I was the founder of Saabs clubs in Portugal.
By the end of October 2016 I decided to embrace a new project and decided to create a Facebook page called My Saab Garage. On this page I would show all the works, share tips and advices on the cars that I would work on. Share photos of work conducted before and after as well as performance changes that I would do to my cars, in my house, in my garage.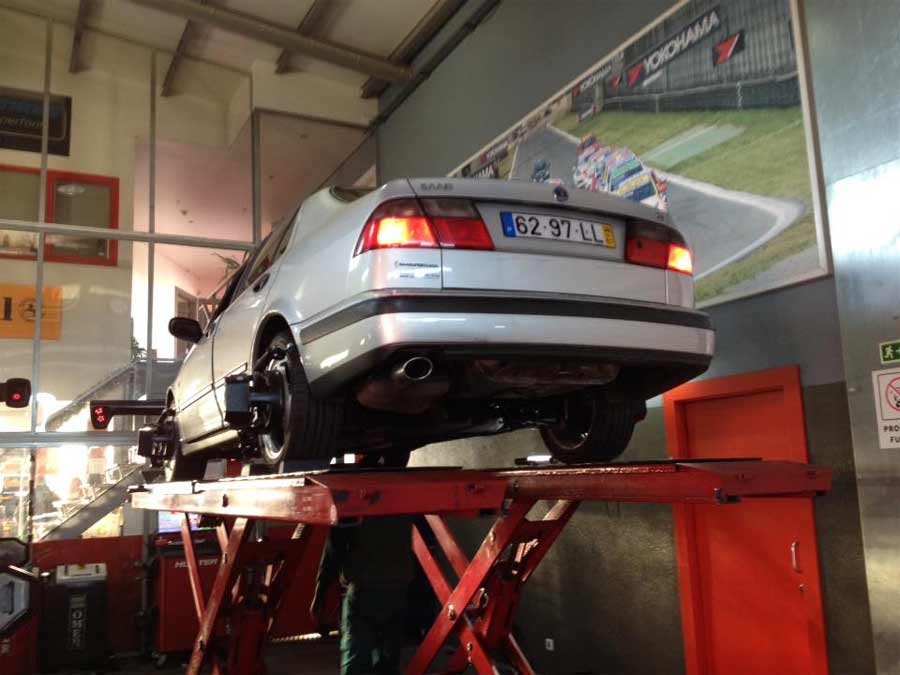 Also, If I come across with any fun (Saab) story or pictures I would publish them as well on my page.
At this moment we pass the barrier of 405 people across the world liking the page with 423 followers.
This page turns out to be with the same spirit that I started everything …. to be able to share information and to help as many people as possible who have cars of this brand in order to keep them rolling on the road. Giving incentive and showing that everyone can do this , that is the spirit of My Saab Garage.