This is Great trailer extention…
This beautiful image just released by Polish club of good old Saab cars saab-gt.pl. Images are recorded Today on a parking lot in Warsaw. Two very neglected Saab Sonetts   in "back to back" pose.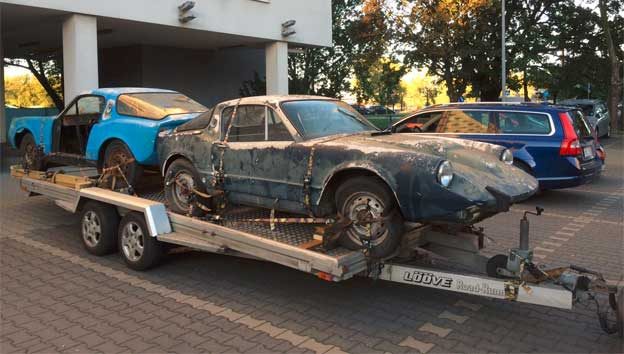 We hope that restorers do a good job, and these two great little car back on roads...