Our Saab friend from Portugal Luís Massa Marcos send us a detailed report from a meeting of the Portuguese Saab Club that was held late last month. On October 20, 2018, another national meeting was held for those passionate about the legendary SAAB brand.
The organization was the responsibility of S.C.P.C. Automobile Association that chose as scenery the majestic Douro region. The aim of this club was to promote a meeting of the "Saabistas" and at the same time to make known one of the most beautiful regions of the world, its history, customs and traditions, the gastronomy and the excellent wines produced here.
The day began with the concentration of the "Saabistas" in the Cais da Junqueira, in the city of Peso da Régua, where there was a brief briefing and a historical approach to the origins of that and the Douro region.
The Douro Demarcated Region
This was the first demarcated and recognized region in the world, created in the 19th century. XVIII, The demarcated region goes from Barqueiros (Mesão Frio) to Barca de Alva, along the valley of the river Douro and its tributaries. This region was classified by UNESCO, first as cultural landscape, in 1992 and in 2001 received the designation of World Heritage of Humanity. Designated by Alto Douro Vinhateiro, it is a landscape of the most beautiful cultural landscapes of the world that harmonizes the nature with the action of the man. Here we produce the famous Port Wine.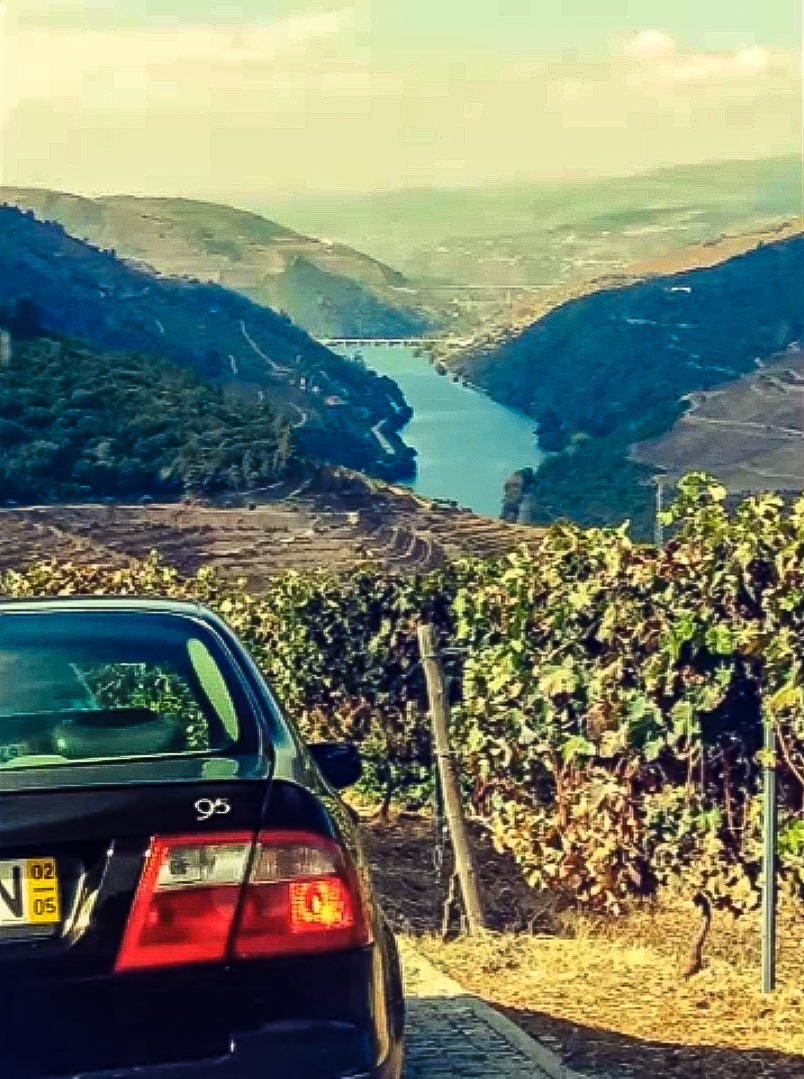 At Quinta Maria Izabel, always surrounded by beautiful landscapes of Douro. Here a pre-dinner breakfast was served, consisting of delicacies made by one of Armamar's pastries, where we can enjoy the regional flavors such as sausages, the famous apple handkerchiefs, the apple-balls and the famous Armamar ball and also the famous wines of the region. Of course you could not miss the traditional Port of Honor with a fine wine of 10 years.
In the village of Pinhão, we were waiting for a nice boat that would take us on a short but splendid river trip up the river. Enchanted with such beauty, we can still observe slopes with vineyards, many of them owned by renowned international brands of Port.
At the end of the afternoon, with the sun farewell, we were even rewarded with a tour of the museum where we were told the past and the present of the Quinta da Avessada, as well as we learned about the methods of vinification of the true Muscat of Favaios.
And so there was another SAAB 2018 Meeting, with a day filled with sensations that will surely be in memory of those who participated in this tour.
Article prepared by Fátima Carvalheira and Carlos Cruchinho
Sources: https://www.cm-pesoregua.pt/index.php/turismo/historia
http://www.museudodouro.pt/regiao-demarcada-do-douro
http://www.cm-armamar.pt/turismo/informacao-turistica