Like the Turbo X models, the Saab 9-3X series models are very rare, so it's a real pleasure when we get some information, video, or photos of a specific 9-3X, and that's less and less. Exactly such information and his experiences are sent to us by a friend from Greece, Alex Sakellaris, whom we already know from his exceptional Saab 9-3X car.
This time, he wanted to share with the global Saab community what his experiences are with owning such a unique car, and about the challenges of regular maintenance, repairs, but also improvements. Yes, you read that right – improvements, Alex, with the help of specialized service, managed to further raise the power and capabilities of 9-3x, which is even rarer in practice.
Because, as Alex says, "So, it's simple! Cars are like women. Either you like them at first sight or you don't."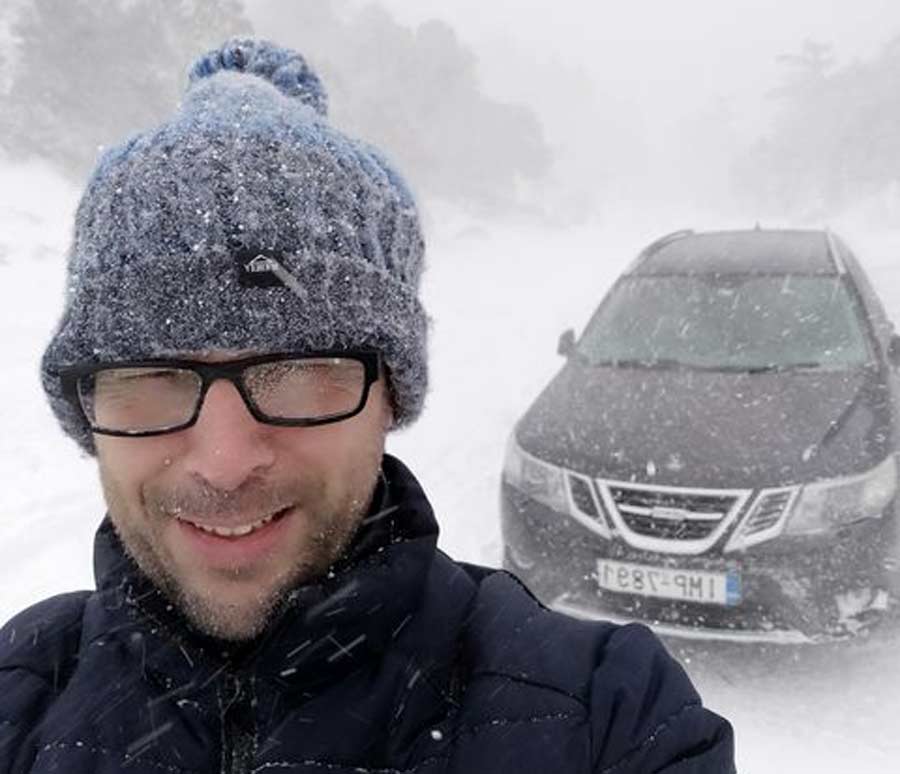 Four years ago, He was out looking to buy a second-hand car that. Alex needed a car to howl his dog in at the back. And so He walked into this car showroom and fell in love with it. It checked all of his needs: great looks from the outside and the inside.
Good stereo with loud and good bass, leather seats, turbo engine, and all-wheel drive. The transaction was very swift, the price was too good (13,000 Euro) for just 52,000Km on the odometer. While this car will inevitably age, it will never age in his eyes as it's the last of its kind (Griffin looks). He is extremely happy owning this car, He's loving it and taking good care of it, hoping it will carry my family for at least another 5 years!
Below you can see a short video produced by Alex in which he explains why 9-3x is so special to him:
With the help of a tuning house and Markus Sodergren (aka Mackan), Alex has raised its power 9-3x to 300 horsepower and torque to 410Nm. He was the owner of several cars of other brands and different classes, such as the Peugeot 307, VW Bora, and Passat, and there is also the BMW 5 Series E39, but none of the above brought him pleasure like Saab. 
As we all know – there is no perfect car, without any flaws, but in his opinion, "however, if one focuses on the positives… There's nothing but love for the qualities and excitement this car 9-3x provides".