There is a very interesting company in the Netherlands that deals with even more interesting things. And their basic concept is to give exceptional (SAAB) cars a chance for a "second life". All That happens at Saabpartners company in Meppel – a wonderful example of a circular economy.
Anyone who visits Saabpartner's business premises in Meppel might think that the company is dealing with car waste – junkyard. This is partly true, but if you look further, you will see a very modern company. A company that has proven itself in the field of corporate social responsibility for years and is led by the two 'Saab freaks' Dirk Koppen and Bas Smit.
Car Waste is Our Chance
It's a very nice Saab story. After the bankruptcy in 2011 of the well-known car brand Saab, shoe dealer Dirk Koppen from Koekange makes an offer to buy the spare parts stock of the Swedish company. The offer is accepted and together with Bas Smit, a technician who has gained his experience in the "Zwolle Saab" world, Koppen comes into possession of hundreds of Saab engines, gearboxes and other parts that they sell online via www.saabpartners.com worldwide.
A "Second Life" for Saab Cars
So, a plan has actually been created to enable dedicated owners of Saab models to continue using them for many years to come. And one led to the other. As a great Saab enthusiast, Koppen knows better than anyone how solid the Saab are – "With proper maintenance you can drive a million miles with it".
But yes, you will of course notice that at some point. The interior is starting to show signs of wear, the technology continues to function well but no longer feels 'new'. The paintwork deteriorates and the alloy wheels deteriorate due to damage and corrosion. You can drive fine in such a car, but it is no longer very representative. And yes, then you start looking for a new car. Preferably a Saab, of course, but yes, that is becoming difficult nowadays, isn't it?
The Saab Idea – The Old is the New
It gave the entrepreneurs the idea to build 'new' Saabs 9-5 based on good, used Saab cars of fifteen years or older with the large parts stock they already had in their possession.
In recent years, many Saabs 9-5 have been completely stripped in Meppel and then completely rebuilt with new and / or overhauled parts. With a new engine, gearbox, wheel suspension, alternator, brakes, starter motor and everything else that is subject to wear.
And of course the car will be exactly as the customer wants. New upholstery? No problem. "We build an' old car 'completely new to the wishes of the customer. Together we look for the Saab as the customer wishes. Everything is negotiable", say employees of this company.
How things work in the Netherlands
Particularly attractive is that the Saabs, which are all fifteen years old or older, are eligible for the unique and financially favorable addition scheme for cars that are at least 15 years old. Particularly attractive is that the Saabs, which are all fifteen years old or older, are eligible for the unique and financially favorable addition scheme for cars that are at least 15 years old. 'If people drive the so-called' young timer 'that they lease from us for business purposes, the addition amounts to only 35 percent of the relatively low current value determined by an appraiser. We do this to prevent our clients 'conflicts with the tax authorities,' explains Koppen.
In The Netherlands, there are some peculiar fiscal rules on car ownership. You can either register your car on private plates, in that case you are the (private) owner. As a private owner, you simply must pay all expenses, including value added tax (21%). An alternative fiscal route is to register your car as a firm car. You either need to own a firm yourself, or you need a friendly boss. In that case you can compensate a lot of taxes and expenses. The simple result is that driving a car becomes quite cheaper.
However, you are only allowed to drive your car for the company (including your trip from home to your work area). In principle, you are not allowed to drive the car for private trips. In case you do, you do have to add extra income to your annual income and thus pay extra income tax.
In The Netherlands, the fiscal authorities call this added-calculation. This extra-tax is 22% of the new value of the car. And new prices are quite substantial in The Netherlands due to high taxes. So, if the new price of your firm car is 60.000 euro, you will have to add 13.200 euro to your annual salary. And with an average 50% Dutch income tax, you pay roughly 6.600 euro extra tax per year, that is more than € 500 per month.
Now after 15 years, this Dutch calculation method changes. Suddenly you do not have to charge 22% of the new value, but you can use 35% of the present value.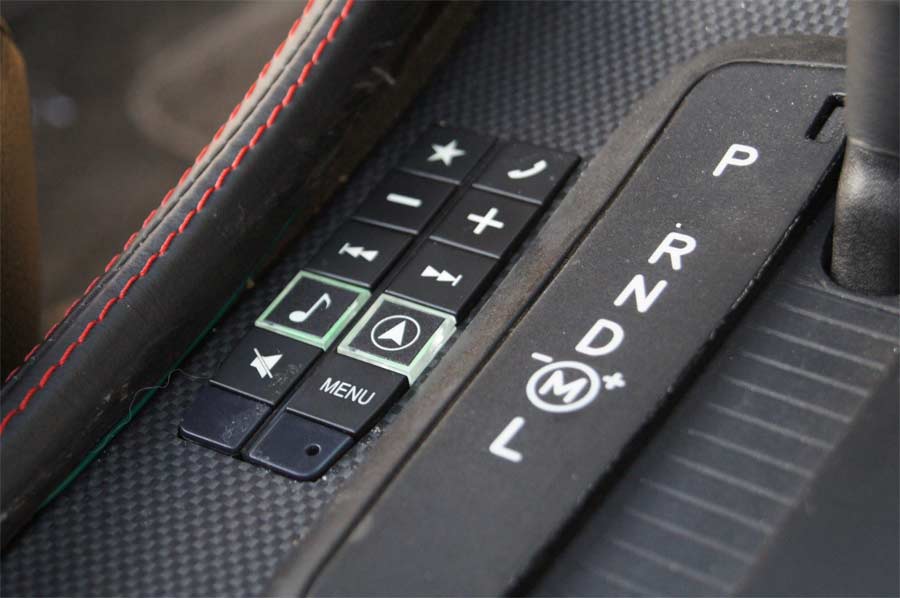 How it works on the example of a Saab 9-3X
So, if your Saab is now valued at 4.000 euro, your added-calculation is 35% over 4.000 = 1.400 euro with net tax expenses of 120 euro. Now paying 500 euro per month or 120 euro is quite a big difference. No wonder that 15-year-old luxury cars are quite popular in The Netherlands.
Now what if you are a Saab 9-3X enthusiast and you want a nice local fiscal arrangement? You pick an older Saab 9-3 and you create a newer 9-3X.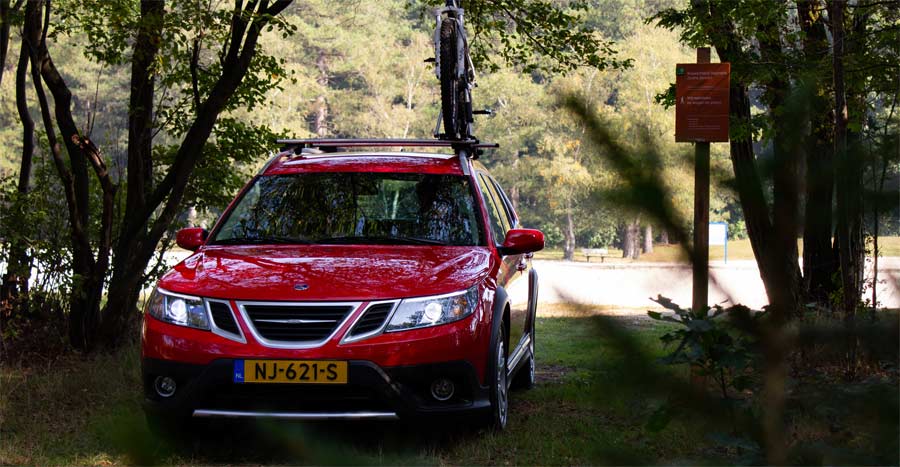 Those interested then contact Saab Youngtimer Lease and get the opportunity to drive new-old Saab cars with a multitude of accessories. Just look at a few examples on this page of how a company like this has made a real make-over of shiny, preserved Saab cars. In this way, Saab car enthusiasts have "new" vehicles, and the SaabYoungtimerLease complements the chosen business model of a renewable economy.