Today is International Women's day. Wishing all ladies all the best we remind you of the silhouettes of four women – drivers, who in old years were successful behind the steering wheel of Swedish cars.
Norwegian Greta Molander (1908-2002) began her career before the Second World War. Her biggest successes were winning the Ladies' Cup at the Monte Carlo Rally in SAAB 92.
In the photo: SAAB 92 – Greta Molander / Margareta von Essen, Rally Monte Carlo 1952:
The English Pat Moss (1934-2008) has been running successfully almost since the mid-1950s by driving many brands (including Austin Healey, BMC Mini, SAAB 96, Lancia Fulvia Coupe, Renault Alpine A110). Erik Carlsson married Pat Moss on 9 July 1963 in London. Pat was also a famous rally driver and younger sister of Stirling Moss. Stirling's sister Moss and wife Erik Carlsson won, among others the murderous Liege-Rome-Liege marathon, the Tulip Rally, ADAC and Sestierre.
In the photo: SAAB Sonett II tema members: Pat Moss-Carlsson / Elisabeth Nyström, Coupe des Alpes 1966:
Swede Ewa Roskqvist (born in 1929) started a car racing career in Volvo and Mercedes cars. Her biggest successes are victory and places on the podium in the Argentinian rally Gran Premio Argentino.
In the picture model Volvo PV544 Sport Ewy Rosqvist / Ursula Wirth, Rally Monte Carlo 1962: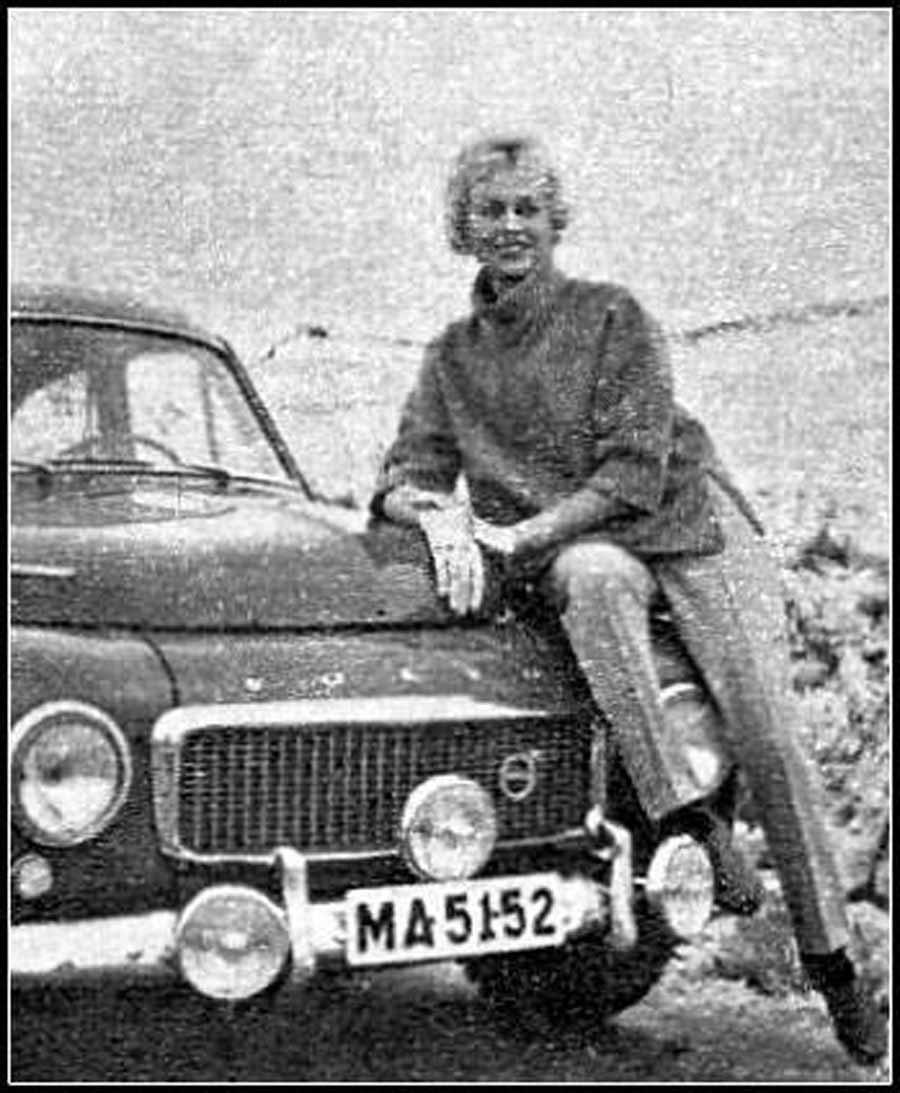 Sylvia Österberg (1934-2012) was the driver of Volvo PV544 and 122 S, Renault 8 Gordini and Opel Kadett and Ascona. One of her biggest successes was the fourth place in the Polish Rally.