In his previous life as an executive with Saab in the United States, William Walters(aka Bil) was an accomplished writer long before starting this book "Bil – A Car Guy's 25 Year Journey With Saab". Traveling to Sweden four times a year, he would write long and magnificent trip reports, and other analyses, that were read by perhaps as many as five to seven people at Saab, including his secretary and members of his department. After retiring in 1992, he decided that his reports really were dull, and not so magnificent.
Bil Walters spent 25 years with the US subsidiary of Swedish car maker Saab, doing what he had wanted to do since he began working on cars and building his hot rod Chevy Six (how's that for an oxymoron) as a teenager. This lighthearted book shows how much fun life with Saab was, and what neat things happened to him as he traveled those 25 years.
The book is about those experiences, the products Bil helped bring to market, folks he worked with, many of whom became good friends, and his bosses…from the truly forgettable to the truly terrific. For the latter, think Bob Sinclair and Sten Helling.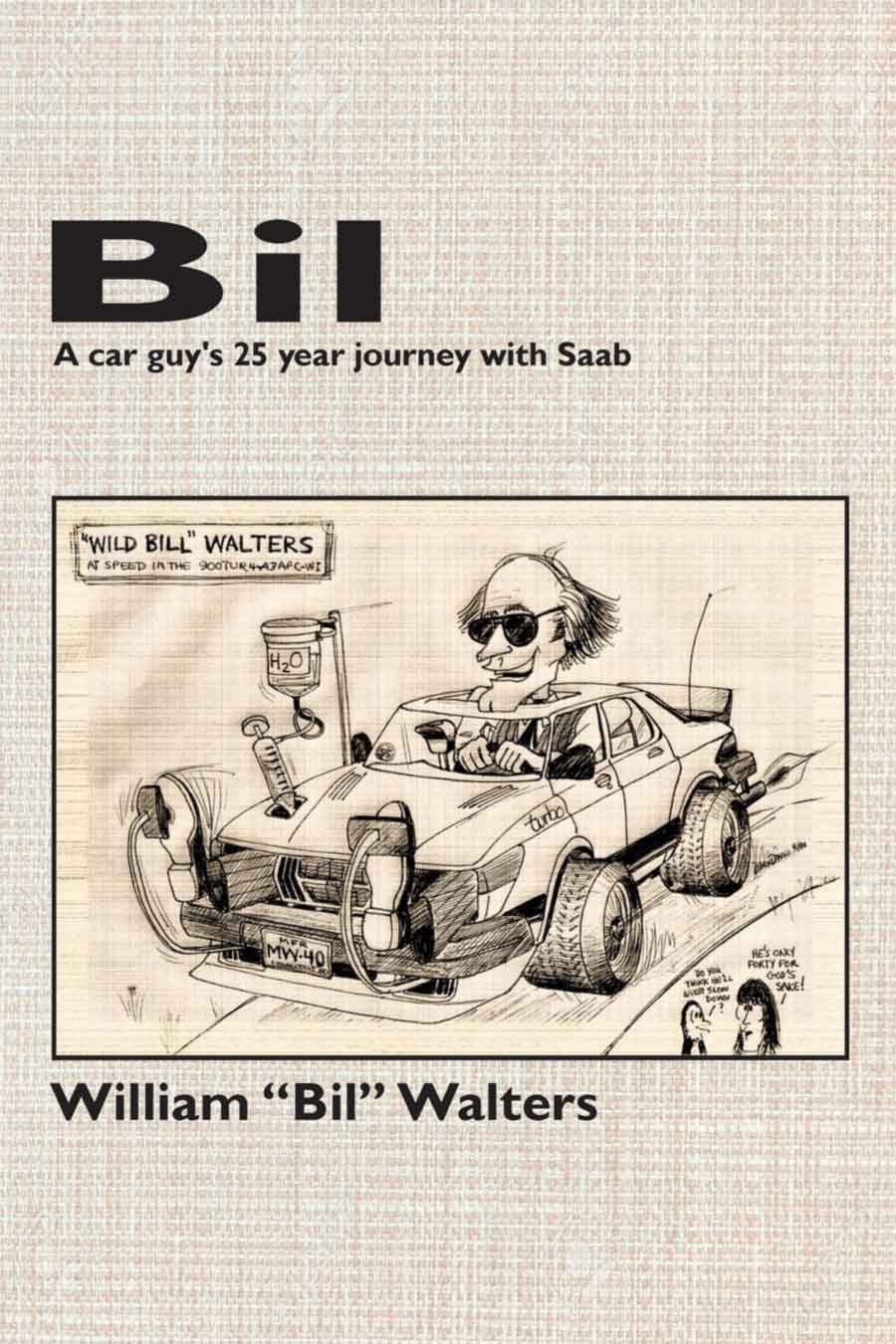 He learned a lot over the years, much of it the hard way, and so have tried in each chapter to work any "lessons learned" into the story. However, at the end of the day, he felt privileged that he had played a part in helping to start a systematic approach to product planning, and take satisfaction in the fact that Saab could now spell the function Product Planning.
Further, he hopes these stories will give a feeling of what Sweden to readers and its people were like during the 25 years he travelled there, and why he so loved that country and the folks he met along the way.
And as far as the stories go in this book, they are as accurate as his aging, musty brain will allow. Please forgive him if he missed something or got a few details wrong here and there.
In short, Highly entertaining book. Highly recommended for SAAB owners as it gives a view of SAAB USA – it was interesting to see some of the inner workings of that tragic little car company. Also, one of the readers' objections was the one related to the images – he think some photos would have made the book more interesting.