Let's take a flashback in history and revisit the Saab Sonett. Legend has it engine developer Rolf Mellde and three of his buddies designed the first incarnation of the Saab Sonett in a barn. The four men managed to deliver the Sonett just in time for the 1956 Stockholm Motor Show. Why the name Sonett? It's not from the Italian poetic form, but rather 100% Swedish – from a phrase that translates to:"so neat they are." Is there any Saab you would like to know more about?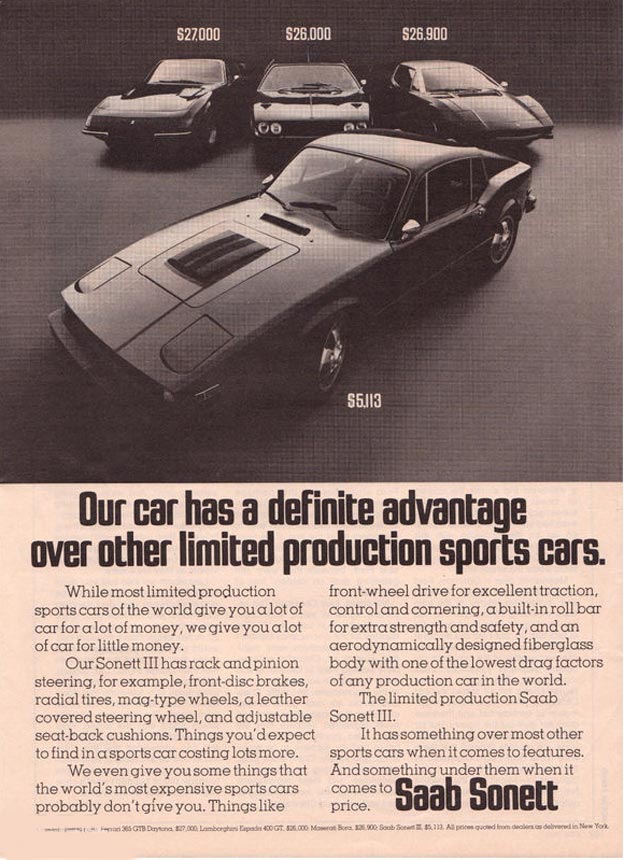 Let's say, Who is responsible for the fantastic design of Sonett's seats? Most do not know the answer to this question, but may assume that some of the renowned designers are hiding behind the design of Sonett's sports seats. And the answer is just like that – Henrik Thor-Larsen, by the way, in the world of industrial design best known for his Ovalia Egg Chair (1968) design.
The sensational Ovalia Egg Chair is designed by the Danish designer Henrik Thor-Larsen and was originally exhibited at the Scandinavian Furniture Fair in 1968, then sold worldwide for a decade until production stopped in 1978.
Thor-Larsen was discovered by Saab and was asked to design the seats for the company's new product, the slightly more sporty model Sonett. His interest then turned increasingly to industrial design and it was not a big step from car seats to easy chairst. Saab was just about to start manufacturing its slightly more sporty car Sonett in Arlöv and was looking for seats in Germany. Instead, they chose the model from the innovative Danish, who at that time managed to move to Malmö and become a Swedish citizen.
Then, The revenues from SAAB and the "Ovalia" armchairs were invested in their own operations and financed new imaginative creations. The sequel "Puzzle" was a wall-mounted module furniture that was combined to create seating and bed spaces as needed.