If you regularly follow this blog, then you probably remember another DeLorean – Saab 9000 Delorean :)
DeLorean replica has many around the world, its cult status its brand gave the film franchise "Back to the Future". Now we have a new DeLorean replica, this time it was Saab 9-3 OG, and it is interesting that this car for sale.
Here's what the seller Mark Blackwell fromNorwich says about your car that sells: "For sale 1998 Saab 9-3 back to the future replica comes with all the toys if you want a laugh or a promotional vehicle this is the car for you completely road legal still moted till November fitted with stereo system including sub and amp,cd player covered neon lights will also supply a smoke machine with it part ex possible"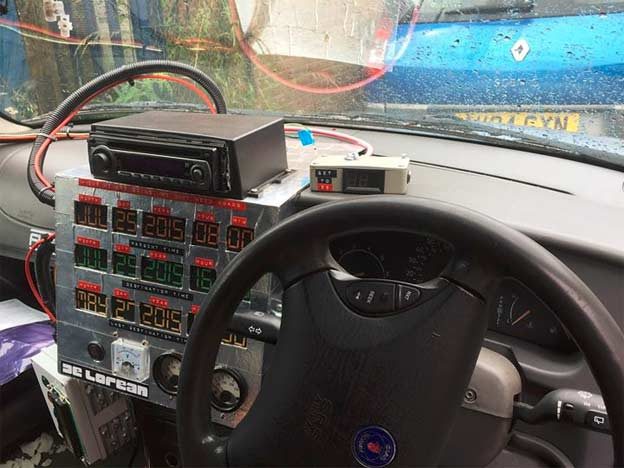 If you're interested in owning what may at first appear to be a beat up good old Saab 9-3 with a whole bunch of "Back To The Future" bits on it, rest assured that its £1,000 price may not seem too steep upon closer inspection. We also know that some fans of Saab, this idea of creating replicas will not like.