Between 1979 and 1985, hobby-grade R/C companies had shown that when it came to electric R/C vehicles there was a huge worldwide market for cars capable of running off-road.
As each year went by, these models became more and more popular – particularly those from Japanese company Tamiya, who specialized in agile and fun off-road buggies.
And with an explosion in the popularity of organised racing, off-road electric R/C cars were a huge market supported by many brands.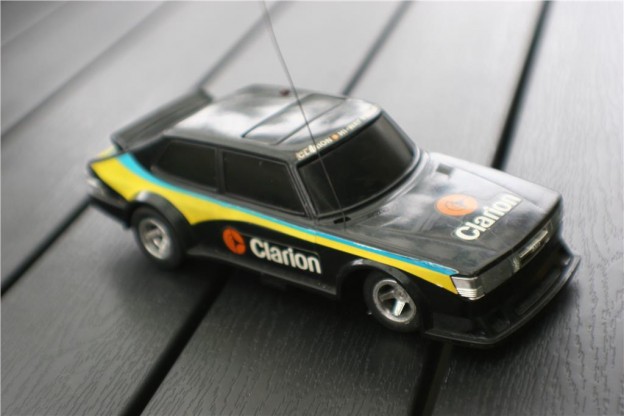 Enter Taiyo, a company that had been producing quite small but often nice-quality R/C toys since 1975.
Time of giving is ideal to remember a great R/C models SAAB 900 Turbo! Thanks to success on the racetrack, this model created by other companies too. Today it is hard to find, but thanks to online auction websites, however, can be found ( read Tradera).