Valmet Automotive: 50 years of innovation – and newer than ever. With unlimited passion for mobility and innovation, their 6,000 employees work worldwide to make the future of vehicles a reality. In an era shaped by change, Valmet serve as a competent upstream partner for several premium manufacturers.
Valmet Automotive is a global pioneer in top quality contract manufacturing, but we had our own top quality brand, too – Saab. On this occasion, the company prepared a fine historical video:
The first car assembled in the brand new Saab-Valmet factory of Uusikaupunki rolled out of the assembly line on November 13, 1969. The car, a Saab 96, was delivered to the president of Finland, Mr. Urho Kekkonen. On January 8, 1980the very last Saab 96 was completed at the Valmet Automotive.
Take a look at these wonderful photos showcasing the 96 production at Saab-Valmet in Finland.
Wouldn't you love to have a time machine to go back and order a complete new body for your 95 or 96 from the stock you see in the photo? Stuff dreams are made of for those of us in the classic Saab world. Initially all the car bodies were painted and shipped in from Trollhattan, but within months the Uusikaupunki plant had its own body and paint shop, and the paint shop legend of finish and quality within the Saab world was born.
During November and December that year, 187 cars were manufactured by a workforce totalling 227, with the average age of workers being only 26. It is said that 8 of those original employees still work for the company today.
Let's take a sidestep into the history. The Uusikaupunki plant has produced world-class vehicles since the 1960s – just take a look at this beautiful Saab 99. And the final inspection is carried out by sharp-eyed ladies: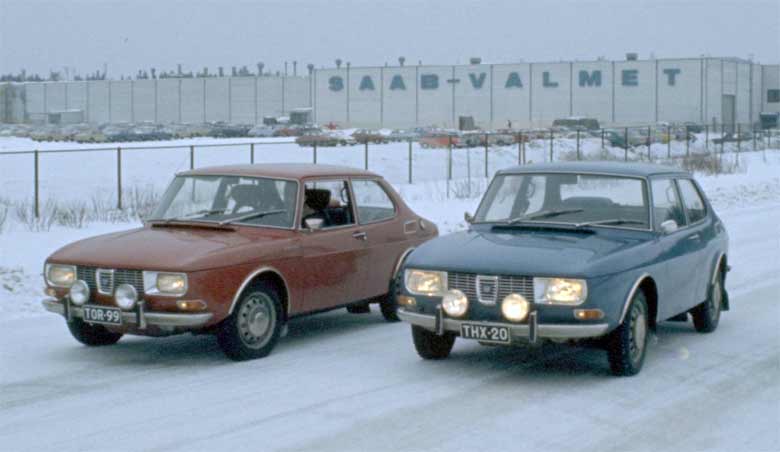 Saab 99s from the early 1970s. The production of the model started in 1969 – however, in that year only one vehicle of this type rolled off the production line in Uusikaupunki plant.
On the August 9, 1986 production of the most luxurious Saab model to date – Saab 9000 started at the Uusikaupunki plant.