This is interesting Car Seat Catchers, Solid pockets fill the gap between vehicle seats and consoles to prevent everything from coins to phones from entering hard-to-reach areas.
Seat Catcher Fills the gap between the seat and console on both the driver and passenger sides, and Prevents items from falling between seats and consoles, including loose change, cell phones, and gold-plated French fries. The material is a black flexible thermoplastic rubber that curves and forms to the shape of the seat.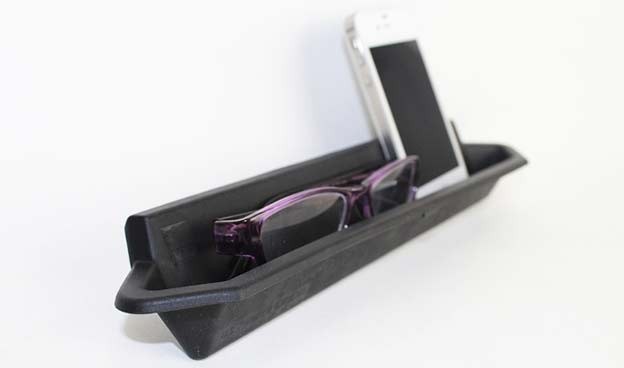 The depth is approximately 1.5″. The car seat catcher can hold a phone, however, the whole phone will not slide in. The dimensions of the car seat catchers are 12″ (L) x 3.5″ (W) x 1.5″ (H).
Groupon has a 4-Pack of Car Seat Catchers for a low $12.99.